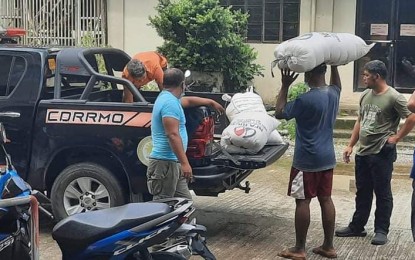 TACLOBAN CITY – The city government of Borongan in Eastern Samar has placed one of its villages under hard lockdown from June 1 to June 14 due to increasing cases of coronavirus disease 2019 (Covid-19).
"There is a need to place the entire Calingatngan village under hard lockdown for authorities to conduct disease surveillance and contact tracing to account all possible contact in such community by reason of the spike of the Covid-19 cases," Mayor Jose Ivan Dayan Agda said in an executive order issued on Monday (May 31, 2021).
The city government, however, declined to disclose the number of Covid-19 infected residents in the village when reached for further information via phone on Tuesday.
"Cases in the village exceeded the tolerable level as a basis for the city government to issue an order for hard lockdown and not just granular lockdown," the city information officer said in a message sent to the Philippine News Agency.
Only residents that need essential services are allowed to exit and enter the village, including government employees with official travel, medical and health emergencies, and other essential workers in the private sector.
Curfew is also strictly imposed in the village, mass gatherings are prohibited, tourism sites are closed, and contact sports are not allowed.
Drinking alcoholic beverages is banned but the operation of public transport within the village will continue.
The mayor also ordered personnel at the village border control to require the scanning of QR codes to all people coming in and going out of the village. They are also required to present a village quarantine pass.
The city government started on Tuesday the distribution of 451 food packs to affected families. Each food pack includes five kilos of rice and assorted canned goods. The city government is committed to provide food packs weekly.
Borongan, the capital of Eastern Samar province, has already recorded 211 confirmed cases of Covid-19 as of May 31, including 163 recoveries, and 11 deaths. (PNA)