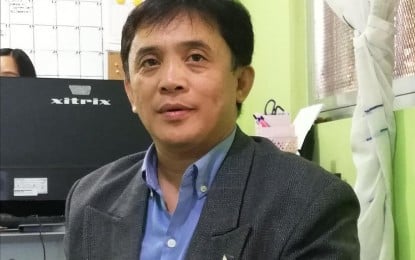 LA TRINIDAD, Benguet – The newly installed Philippine Drug Enforcement Agency (PDEA) Regional Director in the Cordillera Administrative Region (CAR) vowed on Friday to sustain the 87.63 percent conviction rate of drug cases in the region.
"We will continue to provide training and add more to further strengthen the capability of drug law enforcers," Julius Paderes, who took over the command of the PDEA-CAR on Friday morning at the regional headquarters in La Trinidad Benguet, told the Philippine News Agency in an interview.
"Nasasayang ang effort ng mga enforcers na nagtrabaho ng maayos pero dahil sa technicality nadi-dismiss ang kaso at pwede naman itong maisa-ayos thru capacity building (cases dismissed due to a technicality is wasted effort of the personnel which can be addressed by further capacitating our enforcers)," he added.
Paderes said that capacity-building training of agents will be among his priorities to assure airtight cases against violators of the Comprehensive Dangerous Drugs Act of 2002.
The officer said that their procedures on handling anti-drug cases will also be updated and reviewed.
"Lahat naman ng mga bagay na alam natin, nag-a-update tayo at nagre-review. Mga abogado nga at doctor may continuing education kaya gusto na maging part ito ng programa para sa mga enforcer (everything that we know, we update and we review, even lawyers and doctors have continuing education that is why we want this part of the program for the enforcers)," Paderes added.
He said that enforcement always goes hand-in-hand with the prosecution and that the errors in the enforcement affect the prosecution, thus the need to have continuing education and training for the personnel.
Data from the legal and prosecution unit of the PDEA-CAR shows that out of the 423 decided cases in 2022, there were 371 convictions based on trial on the merits of the case and from plea bargaining administered by the courts.
The cases were based on their monitoring in courts for the whole year of 2022 which were filed by various law enforcement units.
The rest of the cases are still pending in different courts.