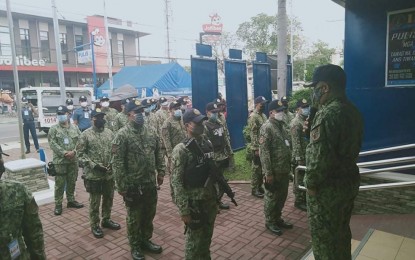 MALASIQUI, Pangasinan – The Pangasinan Police Provincial Office (PPPO) has strengthened its anti-criminality campaign with the arrest of 228 wanted personalities in the province in a one-day operation.
In a phone interview on Monday, PPPO officer-in-charge director Col. Jeff Fanged said the arrest of the wanted persons was the result of the implementation of some 489 warrants of arrest by the different police stations all over the province.
"The province of Pangasinan has been relieved of wanted persons who remained a threat to the public," he said.
The serving of warrants was part of the police's synchronized anti-criminality and law enforcement operation, which is an all-out police operation against drug personalities, wanted persons, and bearers of loose firearms.
"It aims to showcase the Philippine National Police's (PNP) effort to collectively implement a one-time operation to neutralize all kinds of criminal elements in the country," Fanged said.
He said some of the subjects of the warrants have already died, especially those with old warrants.
The accomplishment of the different police stations accounted for 41 percent of the total number arrested in the entire region during the conduct of the activity on Aug. 30.
"When everybody realizes the value of working as a team by combining their skills, talents, and efforts to achieve their goal, that surely is the secret to our successful operation," he added.(PNA)