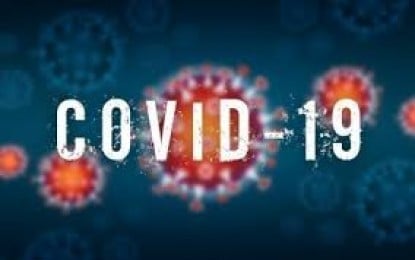 MANILA – The nation's total number of recovered coronavirus disease 2019 (Covid-19) cases has reached 1,418,856, after 4,147 new survivors were reported on Thursday.
In its latest case bulletin, the Department of Health (DOH) said recoveries account for 95.2 percent of the Philippines' total caseload which has reached 1,490,665, after 5,221 new Covid-19 cases were logged.
These new infections brought the number of active coronavirus cases in the country to 45,495.
About 91.4 percent of these active cases are mild, 2.1 percent are asymptomatic, 1.7 percent are critical, 2.8 percent are severe, and 1.96 percent are moderate.
Some 82 new deaths were also reported, pushing the country's total number of Covid-19 fatalities to 26,314.
The DOH noted that four laboratories were not able to submit their data to the Covid-19 Document Repository System.
Thirteen duplicate cases were also removed from the total case count, including 10 recoveries.
Around 52 cases previously classified as recoveries were reclassified as active cases, and 46 recoveries were tagged as deaths after final validation.
To date, 56 percent of 3,500 intensive care unit beds, 46 percent of 19,600 isolation beds, 42 percent of 12,100 ward beds, and 39 percent of 2,800 ventilators dedicated to patients with Covid-19 are in use nationwide.
In Metro Manila, 42 percent of 1,100 intensive care unit beds, 39 percent of 4,700 isolation beds, 33 percent of 3,400 ward beds, and 35 percent of 1,000 ventilators dedicated to patients with Covid-19 are being used. (PNA)