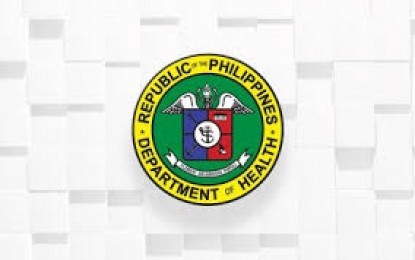 ZAMBOANGA CITY – The Department of Health (DOH)-Region 9 (Zamboanga Peninsula) urged senior citizens and those with comorbidities to submit themselves for vaccination against coronavirus disease (Covid-19).
Dr. Augusto Manolo Alpichi, DOH assistant regional director, made the call Tuesday as he noted that the elderly and persons with comorbidities who belong to the A2 and A3 priority groups, respectively, are the most vulnerable to Covid-19 infection.
Alpichi said 100,836 individuals representing 42.16 percent of the 239,138 eligible population under A2 and 187,682 people or 79.66 percent of the 235,596 qualified individuals under A3 are now fully vaccinated since the government's inoculation program started in the region last March.
Meanwhile, he said more people will be protected against Covid-19 as they received Monday the 30th batch of vaccines consisting of 112,000 doses of Sinovac, 24,550 doses Pfizer, 14,700 doses of AstraZeneca, and 600 doses Gamaleya.
Alpichi said 108,200 of the 112,000 doses of Sinovac vaccine were shipped from Manila directly to the city while the remaining 3,800 doses were coursed through Dipolog City.
Of the 24,550 doses of Pfizer, 18,720 arrived in the city while the remaining, as well as the 600 doses of Gamaleya, were shipped through Dipolog City from Manila.
The 14,700 doses of AstraZeneca arrived in the city from Manila.
Alpichi said they received a total of 2,556,700 doses of vaccines since March, this year, comprising Sinovac -- 2,143,600 doses; AstraZeneca -- 202,400; Janssen -- 109,200; Pfizer -- 84,900; Gamaleya -- 8,700; and Moderna -- 7,900.
"The continuous arrival of the vaccine against Covid-19 here in our region is a sign that many will be protected against the virus," he said. (PNA)