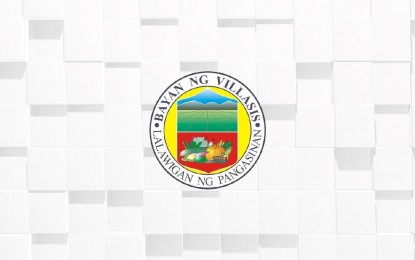 VILLASIS, Pangasinan – The town of Villasis has been placed under general community quarantine (GCQ) with heightened restriction from Aug. 17 to 31 amid the increasing coronavirus disease 2019 (Covid-19) cases in the province.
In Executive Order (EO) No. 010 issued on Tuesday, Mayor Nonato Abrenica said the reversion to GCQ with heightened restriction ensures the welfare of the residents during the pandemic, especially with the threat of the Delta variant of Covid-19.
Under the EO, the minimum public health standards, such as wearing of face mask and face shield, frequent hand washing or use of alcohol, and social distancing shall be complied with at all times.
Abrenica said the movement of all persons is limited to accessing essential goods and services, working in offices or industries permitted to operate, and for activities allowed under GCQ.
"Any persons below 15 years old, those who are over 65 years old and above, those with immunodeficiency, with comorbidity, or other health risks, and pregnant women shall be required to remain in their residences at all times," he added.
Although indoor and outdoor non-contact sports and other forms of exercises such as walking, jogging, tennis, and range shooting are allowed provided they follow public minimum health standards, spectators in all non-contact sports and exercises are prohibited.
Abrenica said mass gatherings such as but not limited to a movie screening, concerts, sporting events, and entertainment activities, religious services, and work conferences are suspended for two weeks.
"All essential activities like birthdays, wedding(s), baptismal, and other parties and celebrations are limited to immediate family members only. The same applies to funeral wakes and memorial services," he said.
There is also a liquor ban during the GCQ duration, while all food establishments are allowed to operate but strictly for take-out orders only.