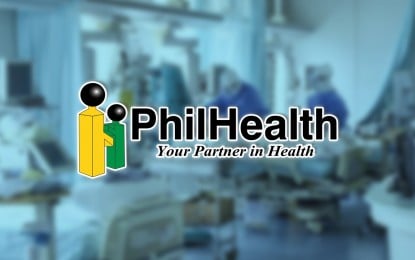 MANILA – There is a possibility that there are personnel of the Philippine Health Insurance Corp. (PhilHealth) who might be conniving with hospitals involved in the fraudulent claims, Malacañang said on Tuesday.
Presidential Spokesperson Harry Roque raised the possibility, amid hospitals' threat to cut ties with PhilHealth following the state insurer's suspension of reimbursements to medical institutions under investigation for fraud.
"Hindi ko po inaalis ang katotohanan na mayroong mga mandarayang hospital pero naninindigan ako na hindi naman sila pupuwedeng mandaya kung wala ring kakutsaba sa loob mismo ng PhilHealth (I am not discounting the possibility that there are hospitals involved in irregular acts, but they could not do that without accomplice from PhilHealth)," Roque said.
On Tuesday, Roque called on PhilHealth to pay the claims of private hospitals as soon as possible.
Roque, the primary author of Republic Act (RA) 11223 or the Universal Health Care Law in the 17th Congress, also reminded PhilHealth of its duty as the sole purchaser of all medical goods and services.
In his latest remarks, Roque cited a portion of the Supreme Court's (SC) ruling which allows PhilHealth not to pay hospitals with bogus claims.
The SC ruling, Roque said, is reminding accredited healthcare institutions "to deal with PhilHealth responsibly, honestly, and with integrity, and to refrain from employing unscrupulous methods like actively recruiting patients just so that they could avail of PhilHealth benefits."
Roque added that the high tribunal, in its ruling, is directing PhilHealth workers and members to "act with prudence and without any corrupt motives."
"So, dalawa pong panig iyan: May pera ang PhilHealth, dapat magbayad, pero mga hospital, dapat panindigan din iyong katapatan (So there are two sides: PhilHealth has money and should pay, but hospitals should also show honesty)," he said. "So, sa parehong panig po, magtino na po tayo (So, both sides should fix themselves)."
PhilHealth has issued Circular 2021-0013, ordering the suspension of payment of claims of hospitals and healthcare institutions that are subject of investigations for "fraud, unethical acts, and/or abuse of authority."
Hospital organizations have claimed that the PhilHealth's circular lacks basis and only intends to further delay the payment of claims.
Disapproved
One disapproved claim was contained in a 13-page SC decision dated January 11 and released online in July.
The SC reversed a Court of Appeals ruling and dismissed the complaint of Urdaneta Sacred Heart Hospital (USHH) for lack of merit against PhilHealth, which refused to pay its claims.
PhilHealth said investigations showed USHH actively recruited patients for treatment and filed for reimbursement.
From December 2008 to April 2010, USHH filed 374 reimbursement claims for cataract treatments or surgeries, 199 of which were reimbursed by PhilHealth.
In 2009, PhilHealth denied 60 of the claims for being not compensable because the treatments or surgeries were conducted during medical missions.
The hospital went to the Pasig Regional Trial Court Branch 67 and the CA, which ruled in its favor prompting, PhilHealth to take the case to the SC.
Philhealth said the hospital should have first exhausted administrative remedies before going to courts and that its application to be reimbursed is not an established right but a privilege.
Under the rules, a denial of a claim is appealable before the Protest and Appeals Review Department under the office of the PhilHealth president and chief executive officer.
The court said PhilHealth's denial of USHH's claims was justified since the hospital actively employed means or methods to recruit cataract patients under conditions that are prohibited and employed "seekers" to gather patients for free cataract screening.
The patients then sought treatments in USHH by using their PhilHealth benefits, whether as members or beneficiaries.
The pandemic, the SC said, "highlighted the anomalies, flaws, and limitations of our public health system" and that PhilHealth's financial resources and that of our nation as a whole is already stretched to its limits".
"The present situation should inspire us to rise above ourselves and focus on our nation's survival as a whole. The hardships brought about by the pandemic should strip us of our humanity, or destroy or defeat our core values, but rather serve as a stimulus for positive changes within ourselves and in our nation. This should be a platform to better ourselves and an opportunity to craft and implement needed reforms in our public health care system," the court said. (PNA)