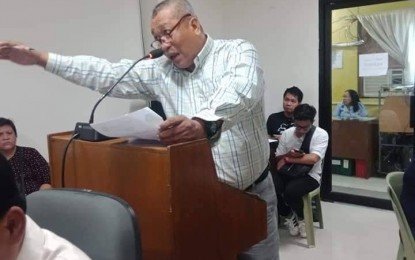 SAN JOSE DE BUENAVISTA, Antique – The Antique provincial board is mourning the death of their former colleague Dr. Juris Lim Juanitez, 59, who succumbed to cardiac arrest on June 28, 2021.
"We lost another good doctor in the northern part of Antique who unselfishly dedicated his profession to help the Antiqueños," said Vice Governor Edgar Denosta in a virtual press conference on Tuesday.
He said Juanitez served on the provincial board from 2016-2019 and after his term went back to practice his profession as an opthalmologist.
Juanitez, earlier on Monday, was reported to be attending to patients at his private clinic in his residence in the municipality of Pandan when he suffered a heart attack.
He was immediately brought to the Jose Calixto Zaldivar Memorial Hospital also in Pandan town but was pronounced dead on arrival. (PNA)