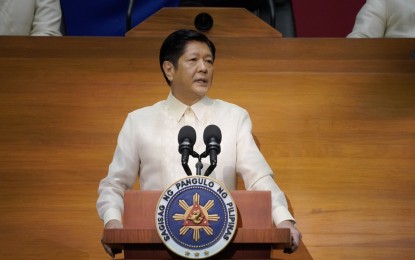 #PBBMSONA2022
ILOILO CITY – Top officials of this highly urbanized city have expressed optimism after President Ferdinand "Bongbong" Marcos Jr. laid out his administration's plans for the next six years in his first State of the Nation Address (SONA) on Monday.
"I applaud the positive and dynamic direction of PBBM for the country as outlined in his 19 priority measures," Iloilo City Mayor Jerry P. Treñas said in a statement released Monday night.
Treñas said he was elated that Marcos wanted to revive the Panay Railways and continue all the infrastructure projects that would benefit the country, particularly in the Visayas.
He said Marcos was able to present his proactive points on health, agriculture, and agrarian reforms while he has a sound outlook on overseas Filipino workers (OFWs) and foreign policies.
"I admire his stance on environment, PPP (public-private partnership), and focus on quality education. Iloilo City under my administration is excited to work with his plans for the coming years," Treñas added.
On the other hand, Iloilo City Lone District Rep. Julienne Baronda said she liked it that Marcos "painted the state of the nation with data, with numbers," providing a clearer picture of where the country is coming from and its direction in measurable terms.
"I am most glad that he mentioned that he would champion the creation of economic zones in the regions to help spur the local economies outside of the national capital. We re-filed our Metro Iloilo Special Economic Zone on July 1, 2022 precisely because we want to reboot our economy through this long-term solution. I am excited that our dream may finally be realized," Baronda said in a separate statement.
She also commended Marcos' proposal to establish regional specialty hospitals, seeing the full realization of the heart, lung, kidney, brain, and cancer centers at the Western Visayas Medical Center.
Like Treñas, Baronda also welcomed the possible revival of the Panay Railways.