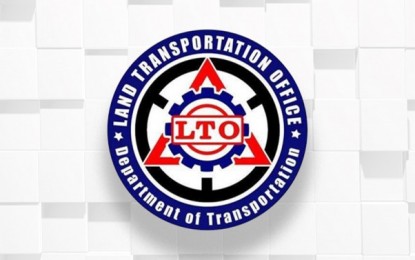 MANILA – The Land Transportation Office-Philippines (LTO) has revoked the professional driver's license of the motorcycle rider involved in an altercation with a cyclist for multiple violations of road transport rules as shown in a viral video on social media.
In a video uploaded by the mobility website, Visor, the motorcycle rider, identified as Romeo M. Morales, was riding a Yamaha motorcycle with Plate No. NG87047 when he almost hit a cyclist traversing along a designated bicycle lane in Quezon City. Morales attempted to overtake with complete disregard for safety, resulting in a heated argument.
The Department of Transportation (DOTr) Road Sector immediately directed the LTO to identify and hold the motorcycle driver accountable for his misdemeanor.
Upon verification of the motorcycle's information on its system, the LTO issued a show cause order, directing the registered owner and the assigned driver at the time of the incident to appear at the Intelligence and Investigation Division (IID) for a hearing on June 24.
Morales confirmed his identity as the driver at the time of the incident.
Morales faces multiple counts of violations after having been found administratively liable for reckless driving and obstruction of traffic under Sec. 48 and Sec. 54 of Republic Act 4136 or the Land Transportation and Traffic Code.
The LTO moved to revoke Morales' driver's license for being "an improper person to operate a motor vehicle" and pursuant to Section 27 of Republic Act 4136.
He was likewise directed to immediately transfer the ownership of the subject motorcycle under his name within 20 days pursuant to Section 8 of RA 10883 upon receipt of the said resolution.
Further, in a resolution approved by Law Enforcement Service Acting Director, Atty. Clarence V. Guinto, by the authority of the Assistant Secretary on July 8, the LTO has imposed respective fines in the amount of PHP2,000 and PHP1,000 for the motorcycle rider's violations. (PR)