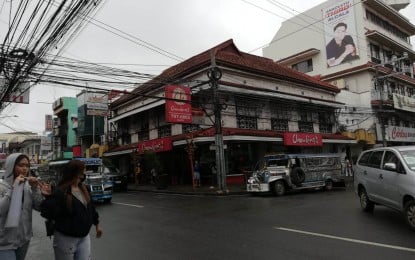 LUCENA CITY, Quezon – A local official here has moved to beef up the local police force to intensify the provision of security for the city's residences.
Councilor Americo Lacerna filed a resolution during the city council's regular session on Monday, requesting an additional 50 personnel for the Lucena City Police Station (LCPS).
In an interview after the session, Lacerna said his request is a result of their quarterly Peace and Order Council meeting last December.
He said he asked co-council members and LCPS chief, Lt. Col. Reynaldo Reyes, if Lucena City has an ideal ratio of police personnel to population.
"I found out that currently, the city has a 900 people to one policeman ratio when the ideal is one police personnel for every 500 citizens," Lacerna said.
The city has a 278,000 population, while the police force only has 153 staff.
At the same meeting, council member Danny Nobleza, city director of the Department of the Interior and Local Government, called the national headquarters of the Philippine National Police (PNP) to inquire if an additional 50 police personnel is possible for the LCPS, and received positive feedback.
Lacerna said a resolution was finalized at the meeting as a formal recommendation to the city council.
He said it is the final step to their request to be transmitted to the PNP national headquarters. (PNA)