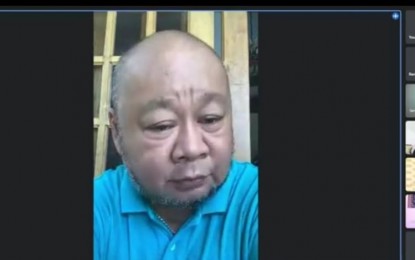 SAN JOSE DE BUENAVISTA, Antique – The Commission on Elections (Comelec) will be prioritizing persons with disabilities (PWDs), seniors, and pregnant women in the remaining 28 days of voter's registration.
"As good manners, the PWDs, seniors and heavily pregnant moms will have to be allowed to go ahead inside the Comelec offices first," said Comelec Western Visayas regional director Wilfred Jay Balisado during a virtual press conference on Thursday.
He said it will depend on the provincial or municipal election officers on how they will implement the accommodation.
Since the registration will end on Sept. 30, Balisado said those qualified to vote in next year's elections should not wait for the last day to register.
"We encourage the voters to have themselves registered already so that we could also avoid the crowding at the Comelec offices," he said.
The voters are being advised to make sure that they are in good health condition and strictly observe the minimum health protocols such as the wearing of face mask and face shield, observing physical distancing, and handwashing or carrying of hand sanitizers to prevent coronavirus disease 2019 (Covid-19) infection.
Qualified to register are Filipino citizens at least 18 years old on or before election day on May 9, 2022. They have to be residents of the country for at least one year and of the place in which they intend to vote for at least six months.
As of July 19, Antique provincial election supervisor, Lawyer Ian Lee Ananoria, said they have 363,398 registered voters in the 1,168 clustered precincts in the 18 towns of the province.