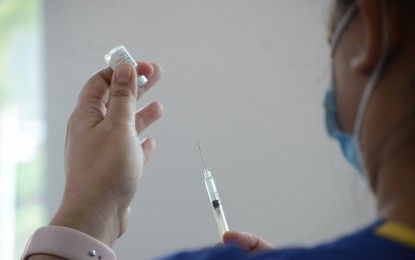 DAVAO CITY – Two more vaccination sites were opened to cater to more Dabawenyos in a bid to ramp up the city's vaccination program.
In a statement Wednesday, the City Information Office said the two new vaccination sites are at San Roque Elementary School and Don Juan Elementary School.
Now with 20 vaccination sites, the city targets to increase the vaccination to 15,000 per day.
Apart from the city government-run sites, it also collaborated with various groups for sectoral vaccination and tapped other local government officials to help in the mobile vaccination drive.
In an earlier radio interview, Mayor Sara Z. Duterte said the city was in the process of hiring more health workers to fast track and increase the vaccination of Dabawenyos.
To boost the campaign, the city launched a website in July to serve as a one-stop-shop exclusive for all Covid-19-related information including the vaccination registration and certificates.
Dr. Michelle Schlosser, Davao City Covid-19 Task Force spokesperson, said the website provides information and services related to Covid-19 response.
As of Aug. 29, the Davao City Vaccination Cluster reported that a total of 578,608 residents and workers have received their first dose while 342,741 have been fully protected with the required two doses. (PNA)