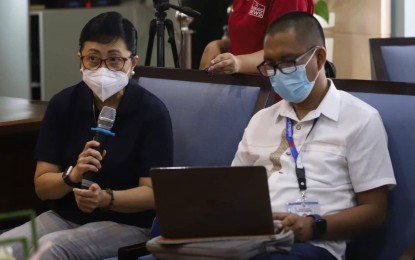 ILOILO CITY – The number of cases of acute gastroenteritis (AGE) in Iloilo City has climbed to 354 with the death toll now at nine.
"Our deaths for acute gastroenteritis we already have nine, the latest was a three-year-old male from Sto. Niño Sur, Arevalo," said City Health Office (CHO) officer-in-charge Dr. Annabelle Tang in a briefing on Monday, adding that the city also has eight cholera cases.
The latest fatality experienced symptoms at 6 a.m. on Sept. 2 and died at 5 p.m. of the same day.
However, she said 191 have already recovered, 93 are admitted to hospitals and 61 are being managed at home.
In the same briefing, Dr. Roland Jay Fortuna from the CHO said they have already inspected 10,855 deep wells, 541 of which have been chlorinated while 25 are recommended for condemnation.
"That is why we are asking the help of our compliance team and others to help in the cleanup and in chlorinating of our wells," Fortuna said.
Of the 241 water refilling stations listed by CHO staff, 188 are inspected while 50 were found to be non-compliant.
"(An) initial eight have been closed and 21 more will be closed in the succeeding days this week," he added.
Non-compliant are those operating without necessary documents such as permit and water potability test while stations found to be contaminated will be temporarily closed for a retest.
Apart from the water retesting as with the case of water refilling stations and cleanup and chlorination for wells, the city government has already tapped the support of local radio stations for the advocacy campaign.
Tang also added that they also sought the help of the City Environment and Natural Resources Office (CENRO), City Engineer's Office (CEO) and the Department of Labor and Employment through its Tulong Pangkabuhayan para sa mga Disadvantaged/Displaced workers to help in cleaning the wells in barangays, especially those that are very near septic tanks.
"Although based on PD (Presidential Decree) 856 Section 13, it is not allowed, however, if they don't have any source of water, we can make other strategies for that as long as they will not use it for drinking. We are also recommending that despite being chlorinated, they have to chlorinate their water container as well," she said.
In a press conference Monday, Mayor Jerry P. Treñas said actions to address the AGE cases should be urgent and should merit the necessary support. (PNA)