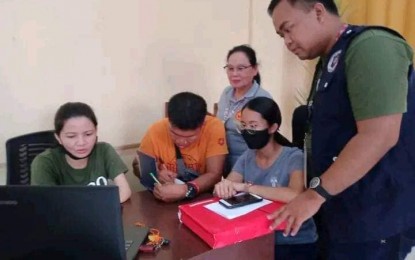 SAN JOSE DE BUENAVISTA, Antique – The Philippine Health Insurance Corporation (PhilHealth) will soon cover at least 7,452 persons with disabilities (PWDs) in Antique once they receive their Member Data Record (MDR), according to the Provincial Disability Affairs Office (PDAO) on Wednesday.
PDAO assistant head, Edison Sta. Romana, said in an interview that for the first time, the PWDs in the province have registered with the Philippine Registry for PWD (PRPWD), the online database of PWDs in the country. They will receive their MDR on July 22 at the Museo Antiqueño, which will be the highlight of the celebration of the 44th National Disability Prevention and Rehabilitation (NDPR) Week.
He said the distribution of the MDR is in adherence to Republic Act 11228, which is an "An Act providing for the mandatory PhilHealth coverage for all PWDs," signed by former President Rodrigo Roa Duterte in March 2019.
This is also in consonance with the Universal Health Care Act for all Filipinos to have equitable access to quality and affordable health goods and services and to be protected against financial risk.
"The PhilHealth coverage will be a big help to PWDs so we are really encouraging other PWDs to seek the help of their respective Municipal Social Welfare and Development Office (MSWDOs) or their focal persons so that they could be assisted to register with the PRPWD," he said.
He added that the PDAO staff had also been training the MSWDOs or the PWD focal persons in the municipalities on how to register online.
The NDPR Week celebration in the province will be from July 18 to 22 with a talk on programs and services of the Department of Trade and Industry (DTI), particularly on how PWDs could access their livelihood assistance and of the Department of Labor and Employment on securing jobs.
The Antique Integrated School (AIS) official will also discuss inclusive education among 40 PWDs, who are mostly the focal persons in the 18 towns of the province. (PNA)