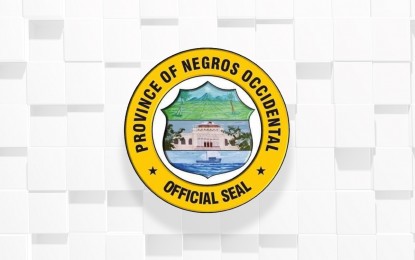 BACOLOD CITY – Negros Occidental's provincial government is looking for investors for its proposed bulk water supply project through a public-private partnership (PPP) scheme.
"We really need a PPP. We're hoping that there will be willing investors from the private sector. (Though) we have not finished the study yet," Governor Eugenio Jose Lacson told reporters Friday.
The province is conducting a study for the proposed project, which is eyeing to use surface water from two major rivers.
The development was shared by Lacson after attending the Water Forum 2022 in Makati City on Wednesday where he delivered a presentation titled "Financing Challenges and Opportunities for Negros Occidental's Water Security Plan".
"We joined the Water Forum on the suggestion of the United States Agency for International Development (USAID) Safe Water, which is helping the province formulate a water security plan. We made a presentation but it's still a long way to go. USAID felt that by joining the forum, we may be able to attract investors," he said.
He said the province is also hoping to tap private companies to include Negros Occidental in their corporate social responsibility projects, such as reforestation and zero open defecation.
Lacson had earlier said the provincial government is taking the lead in the development of a bulk water supply project to ensure the availability of safe, clean, and potable water for Negrenses.
The plan aims to start the construction of at least one bulk water facility in the next three years with the assistance of the PPP Center, USAID, and a private partner.
This includes the setting up of the first facility along the Imbang and Malogo Rivers in Silay City, which are among the biggest streams that have the potential for future surface water resources.
According to data, the province's groundwater availability is only at 8 percent thus, there is an urgent need to use other water sources, including surface water resources, which have 92 percent availability.
Current underground water resources will no longer hold the demand of the province by 2035, it further showed.
Last April, Lacson and PPP Center Executive Director Ferdinand Pecson signed a memorandum of agreement that outlines a cooperation framework and technical assistance that will be provided by the agency to the province. (PNA)