GMA News cleared out assumptions that seasoned reporter Joseph Morong's controversial fact-check report about Duterte's pandemic response caused him to be removed from the news team assigned to cover Malacañang.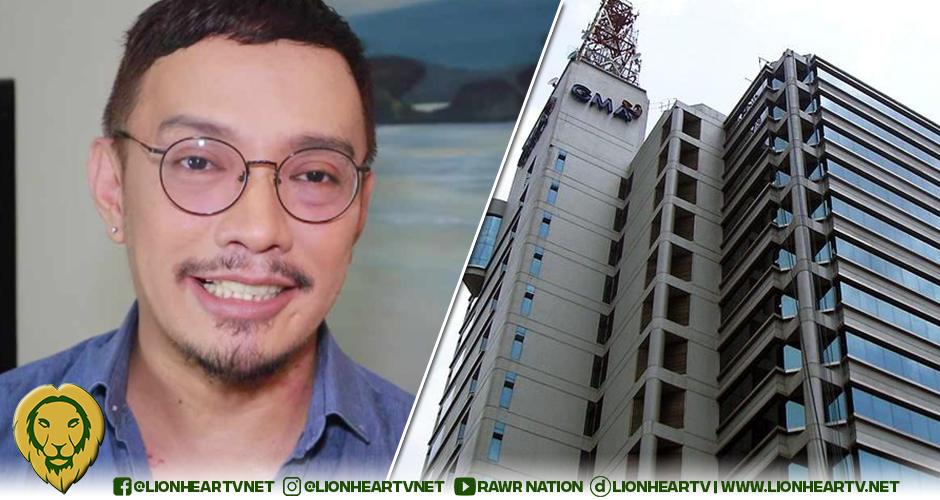 The said fact-check report exhibited the timeline of the current administration's response to the pandemic.
It was released by 'Saksi' in April, following Duterte's claim that the government has no shortcomings in terms of response. However, the said report was deleted after a while.
soon and will no longer be part of the Palace beat.
Months after being mum about the issue, GMA News released an official statement on June 27, Sunday, to debunk the speculations regarding Morong's reassignment.
According to GMA News, it was 'Saksi' that wrote the report, and Morong was just tasked to deliver it. The report was removed because it did not adhere to its policy of maintaining fairness and balance.
— GMA News (@gmanews) June 27, 2021
GMA News also explained that reporters' reassignments are not new, and Morong will stay as the anchor of the online news show 'Stand for Truth' despite this.
Netizens and personalities believe that the timeline released on 'Saksi' was based on facts so, there is nothing wrong with it.
Nag fact check si Joseph Morong ng claims ni Duterte inalis nyo kaagad. Looks like @gmanews folded under pressure from you know who. Looks like yun walang kinikilingan is BS. https://t.co/WNLQ0U063s

— Gina A. Policarpio (@gapolicarpio) June 27, 2021
But @gmanews, your timeline was based on facts, complete with side-by-side soundbites from Duterte, that in itself was a practice of fairness already. That report could've been one of the sharpest summary of COVID reports. Missed opportunity. https://t.co/Ku7s8up05M

— Jules Guiang (@julesguiang) June 27, 2021
Can you cite the deficiencies in Joseph Morong's report that it has to be de-platformed? Now you're talking because you've been called out several times. Ba't naging ganito ang @gmanews? It used to be the home of fearless broadcasters. Si Prof. Winnie Monsod na lang ang natira.

— ctrl_alt_wil (@CtrlWil) June 27, 2021
Yes, @gmanews, reporters get moved around all the time but the timing of Joseph Morong's reassignment and the fact that you're now trying to defend this action tell us that you did the wrong thing. LOL.

— wonderer (@is_it_right)
GMA news is trending lol. Tbh I'm still mad at you for removing Joseph Morong in the presidential beat and his fact check report. You did him dirty. You didn't even defend him from critics. You are only thriving now because ABS-CBN is not on air. I said it. ✊

— 竜 (@yemi1588) June 26, 2021
Recently, with the passing of former President Noynoy Aquino, GMA News recalled Aquino's shortcomings during his term. With this, their conformance to unbiased news reports was questioned and was pointed out by netizens.
Ang GMA News @gmanews takot na takot magbalita ng hindi maganda tungkol kay Duterte. Pero ambilis ungkatin ang Mamasapano/Yolanda sa pagkamatay ni Pnoy.

Ano'ng nangyari sa walang pinoprotektahan, mga ka-tuso?!?

— Ogie Rosa (@ogie_rosa) June 27, 2021
Cyst, wala naman problem sa article because you are just stating a fact. The timing makes it bad. Where is the same energy for the Duterte administration. Had you not deleted Joseph Morong's fact-checking of Duterte mayble people would accept this at hindi ka ma stress ngayon. 😂 https://t.co/QiQbxld6Lx

— 𝐌𝐢𝐬𝐬 𝐊𝐫𝐢𝐳𝐳𝐲 (@krizzy_kalerqui) June 26, 2021
Bias news headline and reporting. To say that Aquino admin had "flaws" based merely on political criticisms is unfair. Not to mention the incidents regarding Joseph Morong, GMA News show that they can be bias. Hindi totoo na walang kinikilingan. https://t.co/0ATx1CSKZe

— Eric RB (@agilapa) June 27, 2021
I will always remember you removing Joseph Morong's fact check of the government's response to the pandemic. I never found any dishonesty with what he reported: why was that removed in the first place? https://t.co/qHC0tc2LoV

— Michael David Sy (@mdsynic) June 26, 2021
GMA News be like exposing 'flaws of Aquino admin' when in fact they deleted Joseph Morong's fact check report on Duterte's response over Covid19. BIASED. Nakakalungkot, where's your integrity and decency?? 🙃🙂 https://t.co/q3QkSPWuPK

— ralpß.. (@rlph_lwrne) June 26, 2021
Is playing so safe your network game now @gmanews? Your network screams DDS troll ha? We noticed how you 'deliberately clean' Joseph Morong's fact-check on covid response. And now you throw shades of hate for a decent and dignified dead president! How low can you still go? 😡 https://t.co/dZHUcd1DfO

— 🌸leonor.rivera🌸 (@itsleonorrivera) June 27, 2021
@gmanews has already lost its credibility. Walang kinikilingan? How about trimming the fact checking report about Duterte's actions to Covid and removing Joseph Morong in Palace reporting?

— jaicon ruedas (@jaiconruedas) June 26, 2021
Imagine explaining their bias against pnoy and their action towards joseph morong in less than 24 hrs. Im gagging 😆

— Joaquin Closet (@andy_crush) June 27, 2021