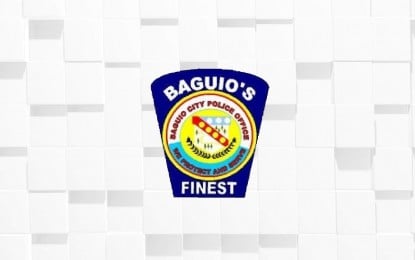 BAGUIO CITY – The Baguio City Police Office (BCPO) has deployed around 250 police officers in public and private cemeteries to ensure peace and order and observance of health protocols to curb the further spread of the coronavirus disease 2019 (Covid-19).
In a statement Monday, Col. Glenn Lonogan, BCPO director, said the city government's annual "Oplan Kaluluwa" program and Executive Order (EO) 124, provide residents schedule when they can visit the cemeteries from October 1 to 28 and November 3 to 30.
The same order also applies to those from adjoining municipalities -- La Trinidad, Itogon, Sablan, Tuba, and Tublay -- when visiting their departed loved ones at cemeteries in the city.
Police personnel have been assigned for quick response, covert operation, traffic management, among others, that will ensure the orderly flow of pedestrian and vehicular traffic in and out of private and public cemeteries in the city.
Other police personnel have also been deployed in malls, market, parks, and areas occupied by flower and candle vendors.
On Monday, the Inter-Agency Task Force for the Management of Emerging Infectious Diseases (IATF-EID) released the guidelines for this year's observance of Undas.
In a Palace briefing, Presidential Spokesperson Harry Roque said all cemeteries, memorial parks, columbaria, both public and private, across the country will be closed from October 29 to November 2.
Outside of these dates, these facilities can open at 30 percent capacity while visitors must wear face masks and face shields and observe safe physical distancing. No age restrictions will be imposed on visitors.
"For the past several days that people were allowed to visit the tombs of their love ones in the various public and private cemeteries in the city, it had been peaceful and orderly because residents are complying with the ongoing implementation of the minimum public health standards to prevent their visit in being a super spreader as existing Covid-19 cases are on a downtrend," Lt. Col. Armando Gapuz, BCPO chief for plans and programs, said in a press release issued by the City Public Information Office.
Gapuz appealed to residents wanting to visit their departed loved ones buried to refrain from bringing bladed and other prohibited objects during their visit. (PNA)