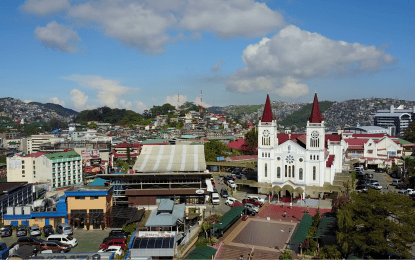 BAGUIO CITY – The city government is looking at the possibility of revising the tax rate for buildings.
Almaya Addawe, chief assessor of the city, said Friday that the city government is using a 27-year-old schedule of fair market values for buildings under Ordinance No. 101, series of 1995.
She said while they are considering increasing the market values of all structures in the city, her office is still conducting a reassessment of structures in all barangays for an accurate appraisal.
The Department of the Interior and Local Government, Addawe said, cited Baguio as one of the 112 out of the 144 cities in the country that is using very old schedules of market values, and thus, needs to be updated.
With the possibility of revising the tax rate, building owners should expect an increase in their tax dues. She also added that tax rates for structures are relatively higher compared to tax rates for lands.
"Talagang mataas ang tax rates ng buildings (the tax rates for buildings are higher). For example, for a two-story residential house, they pay as high as PHP9,000 to PHP11,000 annually for the structure but only PHP900 for the lot," she said.
In 2021, the city government fully implemented the increase in real property taxes. The fair market value for lands in the city was revised through the passage of Ordinance 16-2020.
Under Ordinance 16-2020, the assessment level for residential and agricultural lands is fixed at 2 percent while the assessment level for commercial, industrial, mineral and special classes of lands is at 7 percent. (PNA)