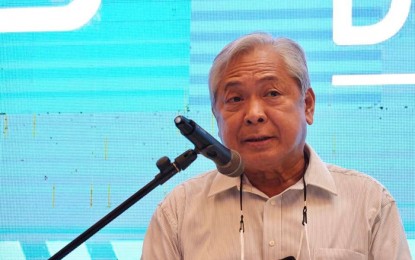 MANILA -- Department of Transportation (DOTr) Secretary Jaime Bautista has tested positive for Covid-19, the Office of the Press Secretary learned on Friday.
Secretary Bautista's RT-PCR (Reverse Transcription– Polymerase Chain Reaction) test result was released on Thursday, four days before the first State of the Nation Address (SONA) of President Ferdinand Marcos Jr. on Monday, July 25.
Secretary Bautista is now in isolation, and is exhibiting mild symptoms of headache and cough, said a report from the DOTr.
"Secretary Bautista continues to perform his duties, and is in constant communication with his staff," the DOTr said in a statement. (OPS)