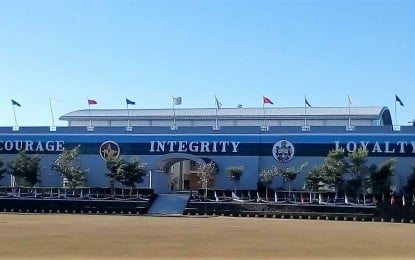 MANILA – The Armed Forces of the Philippines (AFP) on Friday announced the Philippine Military Academy (PMA) will conduct the last leg of its entrance examination for Luzon this weekend in over 24 testing centers.
In an advisory, it said Camp General Emilio Aguinaldo High School in Quezon City, Philippine Air Force Gymnasium in Pasay City, Philippine Army Grandstand in Taguig City, and Pamantasan ng Lungsod ng Maynila will cater to examinees in Metro Manila.
"Applicants who have secured an exam permit will be prioritized. However, those who wish to walk in will be accommodated as early as 7 a.m.," said AFP public affairs office chief, Col. Jorry Baclor.
They must bring a photocopy of their birth certificate issued by the Philippine Statistics Authority, a copy of grades for senior high school graduate or college students, a 2x2 picture with white background, valid identification, at least two pencils (No. 2), and vaccination card or a valid antigen test taken in the last 24 hours.
Interested applicants must be a natural born Filipino citizen; physically fit and of good moral character; single and has never been married nor pregnant nor have a legal obligation to support a child or children; at least senior high school graduate; no administrative/criminal case; with a height of not less than 5 feet; at least 17 years old and not more than 22 years old on June 1 of the year of admission (birthdate should fall between June 1, 2001 and June 1, 2006).
The PMA's mission is to "instruct, train, and develop cadets" in order for them to possess the "character, the broad and basic military skills, and the education essential to the successful pursuit of a progressive military career."