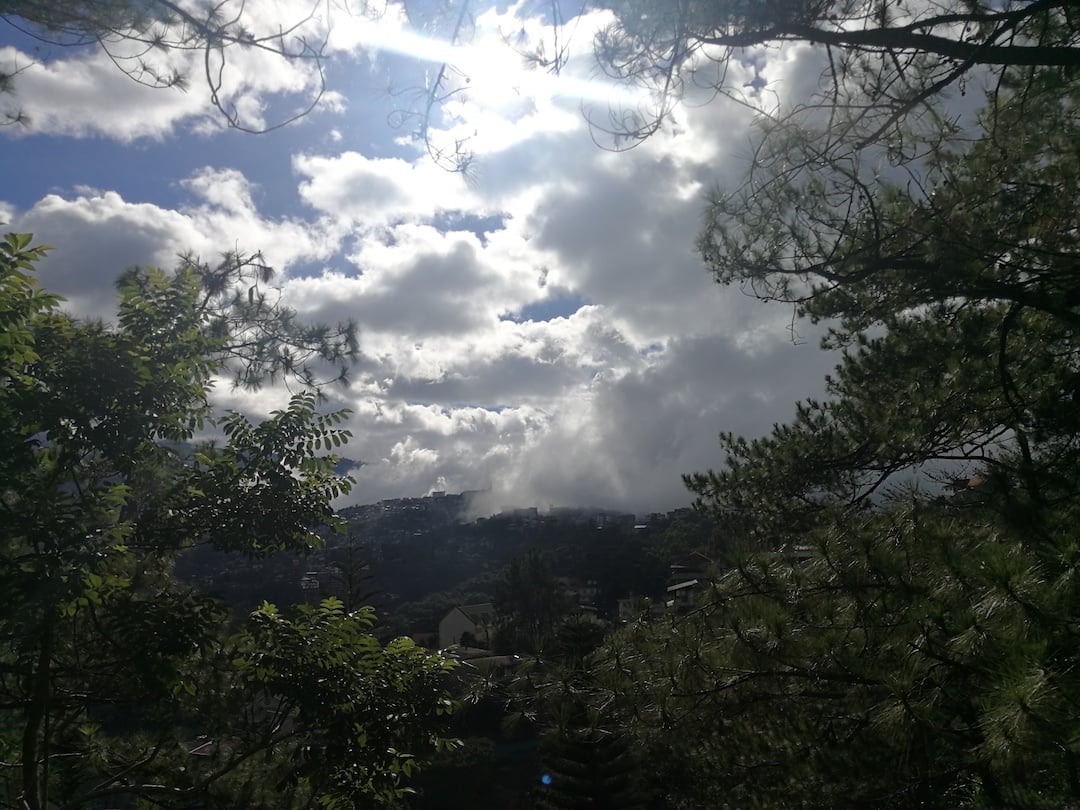 While most of us are summoning the winds of change via cranking the dial on our air-conditioners and electric fans to ward off heat, lucky Baguio residents have just been enjoying the crisp, cool breeze outside their window. That's right!
The City of Pines has recently been blessed with colder weather than usual, hitting a record low of 10.4°C for the year yesterday and continues its cool streak today. As of 5:00am this Monday morning, the temperature was around 10.8°C to 11.6°C, keeping it consistently chilly.
The recent news has caused major FOMO among Filipinos who aren't able to visit the popular tourist destination at the moment due to the pandemic. In a collective act of commiseration, Pinoy Twitter has decided to post and reshare Baguio travel photos.
While there are also those fortunate enough to be at the right place at the right time and have decided to troll their friends. All in good, lighthearted fun, of course!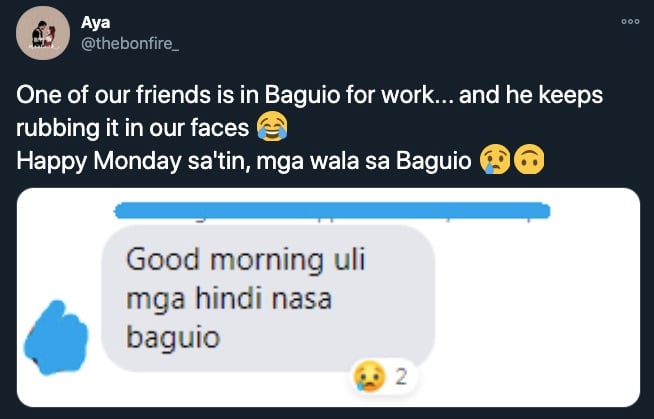 Photo credit: thebonfire_ Twitter page
And yet, we can't help feeling envious especially when summer is just right around the corner. However, we must understand that these recent travel restrictions were put in place for our own health and safety. We have to postpone vacation plans for now because it's our duty to protect ourselves and others from the virus.
But hey, that doesn't mean we can't do a little bit of wishful thinking, right? How about checking out these virtual tours in the meantime and gathering ideas for your next adventure?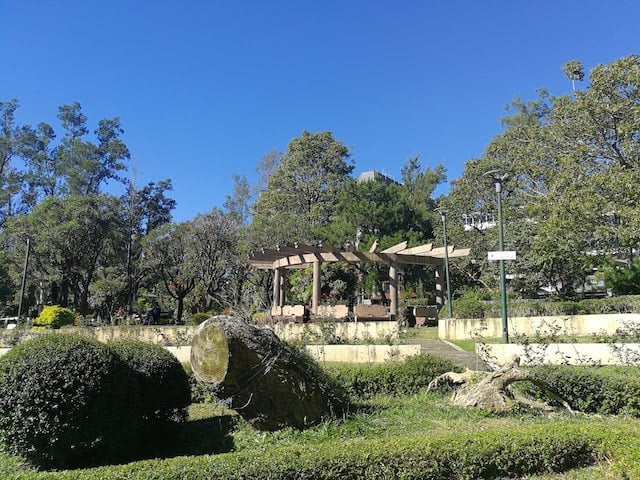 We'll definitely miss wandering around the forests of the city but know that it's only for now. Until we meet again, Baguio!