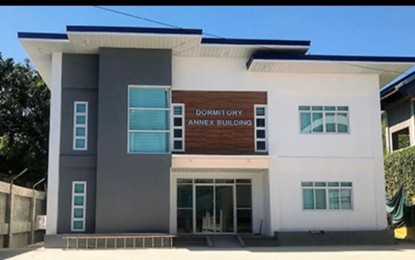 SAN FERNANDO CITY, La Union – The Department of Health (DOH) La Union Treatment and Rehabilitation Center (SFLUTRC) has opened its new dormitory building annex to further provide quality medical care and comprehensive rehabilitation services for people undergoing drug rehabilitation.
In a statement on Monday, DOH Center for Health Development Ilocos Region media relations officer Glen Ramos said the construction of the new building was funded by the Dangerous Drugs Board (DDB) through a memorandum of agreement (MOA) in the amount of PHP4.2 million.
He said the project was completed on Jan. 20 this year and will now be used as an outpatient department.
DOH-Ilocos regional director Paula Paz Sydiongco encouraged all the staff of the facility to continue helping and working towards the upliftment of the patients' lives.
"Just like our hospitals and mental health centers deal with physical and mental illness, your work in the drug treatment and rehab center is equally important because you help individuals who have substance abuse disorders," Sydiongco said.
She added that it is very important for a rehab center to have a positive reputation because trust is essential to a person's recovery.
DOH-SFLUTR chief of hospital Hermenegilda Salangad said since the establishment of the facility, they have conducted 33 drug dependency examinations, enrolled seven patients in its outpatient program where four former drug-dependent patients have successfully completed the course and six enrolled in its aftercare program.
The DOH-SFLUTRC was established on July 19, 2019, to provide psycho-therapeutic treatment to patients and offer them opportunities to enable them to cease substance abuse and become a normal and prolific member of our society.
The center offers counseling, psychological testing and evaluation, medical consultation (severe and non-severe), social classification, health and wellness, and advocacy programs designed to minimize the effect of chronic conditions such as drug addiction. (PNA)