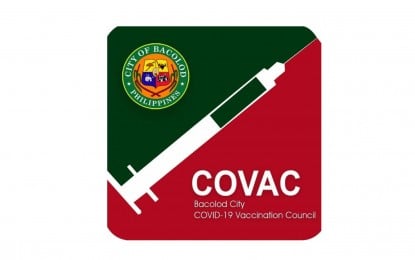 BACOLOD CITY – The city government here has scheduled a three-day rollout of coronavirus disease 2019 (Covid-19) vaccination for 12- to 17-year-olds with comorbidities on October 29 as well as on November 3 and 4.
In an advisory on Wednesday, the Covid-19 Vaccination Council (CoVac) said the inoculation site will be set up at the Riverside College campus located behind Dr. Pablo O. Torre Memorial Hospital.
Em Ang, executive director of the Emergency Operations Center-Task Force and coordinator of CoVac, said residents who have children under the pediatric A3 group can register online and bring them to the venue on the said dates.
She added that children aged 12 to 17 with comorbidities will be administered the Pfizer-BioNTech jabs.
"Please bring the child's medical certificate, ID card of adult companion, and proof of filiation," Ang said.
Initially, the city government had announced that the Covid-19 vaccination roll-out for this priority group will start on November 5.
The Department of Health directive stated that pediatric A3 vaccination will focus on minors with comorbidities -- including human immunodeficiency virus (HIV), cancer, and tuberculosis, among others, as well as those who have Down syndrome, who will be administered only with Moderna or Pfizer-BioNTech vaccines.
Earlier, Dr. Chris Sorongon, EOC-TF medical deputy, said the city government targets to inoculate more than 100,000 minors aged 12 to 17.
"We have been coordinating with public and private schools for the masterlisting of our minor population aged 12 to 17," he added.
As of October 24, the city government has inoculated 219,022 individuals, including 169,965 who are fully vaccinated. (PNA)