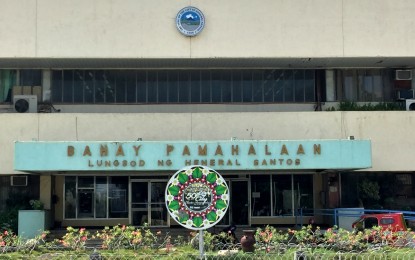 GENERAL SANTOS CITY – The city government is looking at imposing hefty sanctions on a popular resort here for holding an event on Tuesday night that reportedly violated the prohibition on mass gatherings.
Geraldine Zamora, head of the business permits and licensing division at the city hall, said Wednesday they are currently gathering the necessary information on the violations reportedly committed by the LC5 Farm and Resort in Romana Estate, Barangay Mabuhay, and other circumstances surrounding the incident.
She said they received initial reports through the media regarding the alleged mass gathering, which was in violation of the measures set under the prevailing general community quarantine (GCQ) in the city.
"The worst scenario is that the resort can be closed down and may not be allowed to renew its business permit next year," she said in an interview.
The gathering at the LC5 resort was monitored and responded to by elements of the city's Police Station No. 4.
Capt. Abdulsalam Mamalinta, the police station chief, reported that their patrol team went to the area at past 9 p.m. after being informed by concerned residents of the alleged violation.
"Upon arrival at the scene, (a) group of people was gathering and seemingly celebrating an occasion," he said.
A video footage provided by the police station showed a big number of people gathering at the resort's poolside, some of them not wearing face masks nor observing safe physical distancing.
Mamalinta said their personnel immediately ordered the suspension of the activity and called the attention of the person-in-charge for orientation and explained that the gathering clearly violated the health protocols and control measures in line with the coronavirus disease 2019 (Covid-19) pandemic.
"It is hereby recommended that the LC5 Farm and Resort be sanctioned accordingly for violating EO (Executive Order) 30 of the City Mayor," he said.
EO No. 30 provided for the guidelines on the extension of the city GCQ status until the end of the month due to the continuing surge of locally transmitted Covid-19 cases.
Under GCQ, outdoor non-contact sports activities may continue while indoor sports, venues, and tourist attractions are allowed only at 50 percent capacity.
Lottery and horse racing with off-track betting stations are temporarily allowed; venues for meetings, conferences, and exhibitions may open at 50 percent capacity; personal care services, such as salons, parlors, and beauty clinics can operate at 50 percent capacity; outdoor tourist attractions are allowed at 50 percent capacity; indoor dining is limited to 50 percent capacity while restaurants with outdoor or alfresco dining may fully operate.
Zamora said they will look into the report from the police station and consider its recommendation, but the final decision will depend on the evaluation of the City Inter-Agency Task Force on Emerging and Re-emerging Infectious Diseases. (PNA)