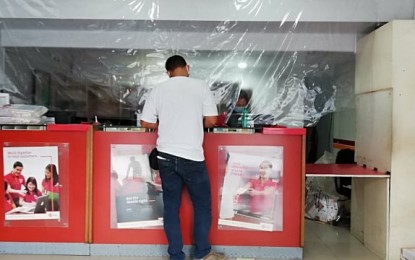 SAN JOSE DE BUENAVISTA, Antique – The Antique Provincial Veterinary (ProVet) office is seeking the assistance of freight forwarders to help maintain Antique as African swine fever (ASF)-free.
Dr. Marco Rafael Ardamil, head of the ProVet Antique Public Health Division, in an interview Wednesday, said they have appealed to freight forwarders and hired cargo trucks not to accept shipment or cargoes containing pork-based products from places with cases of ASF.
"Antique is still ASF-free based on the latest report of the Bureau of Animal Industry-Department of Agriculture (BAI-DA)," he said, referring to the ASF zone map of the BAI-DA released on Aug. 6 with the ASF swarm continues to affect places in Luzon and Mindanao.
"Antique, although it is still ASF-free, but then the people should have to be vigilant and not ignore the concern," Ardamil added.
The appeal is directed to freight forwarders like LBC Express Holdings, Inc., JRS Express Cargo, and Freight Company, and cargo trucks because of the tendency of online sellers of pork-based products from Luzon to send their shipments through these services.
"Freight forwarders and cargo trucks are being advised that before they receive the shipments they have to make sure that these are not pork-based products," he said.

Ardamil said the prohibition is also based on the Antique Provincial Ordinance 2020-242 signed by Governor Rhodora J. Cadiao last December 22, 2020 to maintain the province ASF-free. (PNA)