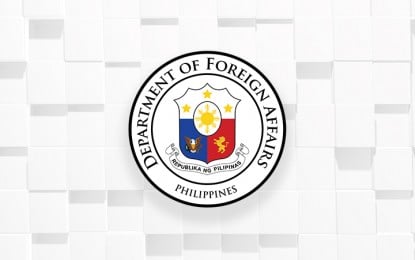 MANILA – The Department of Foreign Affairs (DFA) on Monday reported 76 recoveries from the coronavirus disease 2019 (Covid-19) among all registered overseas Filipinos (OFs) from July 13 to July 19, a "slight increase" of 0.62 percent from the previous week.
In its report, the DFA added that there are 147 new confirmed cases of Covid-19 among OFs in 97 countries and territories in the same period.
"The DFA continues to monitor the situation of overseas Filipinos and remains steadfast in promoting and protecting their welfare," the DFA said.
To date, it said there are 4,613 cases of Covid-19 among OFs in the Asia Pacific Region—with 2,788 recovered or discharged, 1,784 undergoing treatment, and 41 deaths.
In the Middle East and Africa, a total of 11,920 Filipinos have been infected with Covid-19, with 6,508 recovered or discharged, 4,567 undergoing treatment, and 845 deaths.
In Europe, there are 3,566 Covid-19 cases, with 2,491 recovered or discharged, 945 undergoing treatment, and 130 deaths.
In the Americas, 991 infections have been recorded, with 643 recoveries, 103 active cases, and 245 deaths.
The DFA has so far logged a total of 21,090 Covid-19 cases among OFs since the beginning of the pandemic, with 7,399 active cases, 12,430 recoveries, and 1,261 deaths in 97 different countries or territories. (PNA)