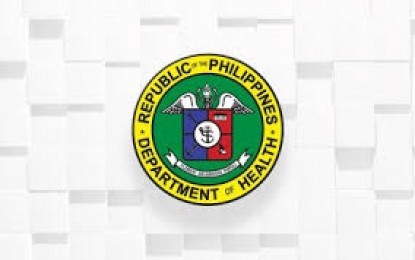 SAN FERNANDO CITY, La Union – The Department of Health Center for Health and Development in Ilocos Region (DOH-CHD-1) received Tuesday some 1,800 doses of Gamaleya Sputnik V to be administered to the A1 priority group.
In a video message, DOH-CHD-1 immunization program manager John Paul Aquino said the supply of the vaccines will be used as second doses to the A1 priority group, or the frontline healthcare workers who earlier received their first dose.
"Then, it will also be given to the overseas Filipino workers and the immediate family members of healthcare workers under (the) expanded A1 population who have also earlier received their first dose since the supply of this vaccine is limited," he said.
Aquino said 24,300 individuals in the region received the first dose of Gamaleya Sputnik V as of Sept. 10.
"But the supply of the vaccine that has arrived in the country and in the region is very limited but hopefully, there will be more to come," he added.
Aquino said more doses of the vaccine are expected to arrive this year.
He said the DOH-CHD-1 targets to immunize 70 percent of the region's population by December this year.
"Whatever vaccine it is, it is effective to prevent hospitalization and death due to Covid-19 (coronavirus disease 2019)," he added.
As of Sept. 10, Ilocos Region administered a total of 1.43 million doses of Covid-19 vaccine.
There are now 877,400 doses of Sinovac, 236,340 doses of AstraZeneca, 47,970 doses of Pfizer, 206,600 doses of Johnson and Johnson, 38,960 doses of Moderna, and 24,300 doses of Gamaleya Sputnik V administered in the region.(PNA)