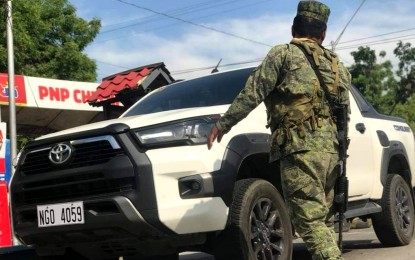 GENERAL SANTOS CITY – The city government has started preparations for the relief assistance to residents who were affected by the stricter general community quarantine (GCQ).
Lawyer Arnel Zapatos, city administrator, said Mayor Ronnel Rivera directed an inventory of the target household recipients as early as Saturday in coordination with the barangays and concerned agencies.
The process is ongoing as of Tuesday in the 26 barangays as additional restrictions and control measures set under the city's GCQ declaration officially took effect.
The upgraded community quarantine status, which extends until June 30 based on the mayor's Executive Order No. 25, was aimed to curb the "massive" spike in community transmission of the coronavirus disease 2019 (Covid-19) in the city in the past several weeks.
The official clarified that the relief distribution will not cover all households in the city, which is listed at 169,311 based on last year's data.
"We know that many sectors will be affected (by the GCQ restrictions). We will be doing a surgical (relief distribution)," he told reporters.
Zapatos said the mayor instructed barangay chairpersons to prepare for the upcoming releases of the relief assistance, which will be in the form of food packs.
He said the city's department heads were ordered to assign some of their personnel to assist in the repacking of the relief packs.
The local government still has standby rice supplies that were purchased last year in line with its Covid-19 relief and response program.
From March to December last year, the city government has spent over PHP1 billion for various initiatives, with the substantial funds utilized for the multiple waves of food relief for residents. (PNA)