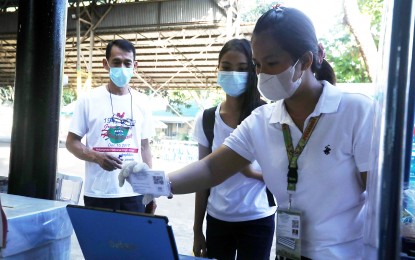 MANILA – The Commission on Human Rights (CHR) on Thursday urged the government and businesses to remain committed to implementing stringent health standards across industries as the country recovers from the pandemic.
"Citizens must also do their part in maintaining cleanliness, safety, and healthful practices among their community," the CHR said in a statement, issued in celebration of Health, Safety, and Sanitation Month this September.
Citing that safety and sanitation have always been the first line of defense in the fight against diseases and protecting the people's right to health, the CHR underscored the importance of safe working conditions for health care providers, sanitation workers, food industry employees, and manufacturers.
This would guarantee that products and services delivered to consumers are free from harm, it said.
"After all, the right to health requires a holistic, communal approach. In the spirit of true Filipino bayanihan, let us protect and promote the health and well-being of all," it added.
September is Health Safety and Sanitation Month by virtue of Proclamation 115-A series of 1966.
The proclamation endorses safety consciousness as "a positive preventive approach to issues and problems that can be solved by more caution, vigilance, sobriety, exercise of common sense, and respect for the law." (PNA)