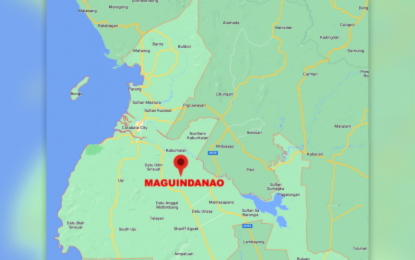 MANILA – Nearly all the 86.93 percent of Maguindanao's registered voters agreed to ratify a law seeking to divide the province into two during a plebiscite held on Saturday.
Of the 711,767 out of 818,790 registered voters who cast their ballots, 706,558 or 99.27 picked "yes", according to a statement of Commission on Elections (Comelec) spokesperson John Rex Laudiangco on Sunday.
Only 5,209 or 0.73 percent of the voters opposed the division.
Laudiangco said the Maguindanao split plebiscite's voter turnout was second to the record set in the March 7, 1998 referendum that created Compostela Valley from Davao Del Norte at 89.73 percent, or 212,217 voters out of 236,502 total registered.
"As it stands, this Maguindanao plebiscite will have the second highest voter turnout for province-wide plebiscites," he said.
However, in terms of total number of registered voters and total number of voters who actually voted, Laudiangco said "this is the most participated-in plebiscite, province/city/municipality wide."
Comelec Chair George Garcia attributed the high voter turnout to the willingness of the electorate to participate and believing in the process.
"People are not afraid to cast their votes. They trust the process so much," he said.
Peaceful and orderly
Philippine National Police (PNP) chief Gen. Rodolfo Azurin Jr. has declared peaceful and orderly the culmination of the plebiscite.
In a statement on Saturday, Azurin said 2,377 PNP personnel were deployed for election duties, with 1,116 assigned in 461 polling centers.
A sizable number of police personnel was also detailed to provide security to convoys transporting election materials, security at the provincial capitol, municipal hubs, provincial treasurer's office, and 20 mobile checkpoints around the province.
Some 600 other police personnel were deployed for civil disturbance management, quick response team, reactionary standby support force, investigation covert security, and implementation of minimum public health standards.
Azurin said election paraphernalia was received as scheduled, polling precincts opened on time, and there were no plebiscite-related incidents reported.
He said security processes and protocols were organized, and anti-Covid protocols and efforts are still enforced and observed.
"I feel happy for the people of Maguindanao for this historic moment that they are afforded this opportunity to decide for themselves the future of their province," Azurin said.
Laudiangco said the high voter turnout can likewise be attributed "to the intensive cooperation and cooperative actions of the Comelec, Department of Education, PNP,  Armed Forces of the Philippines, and the local government, which is part of the tried, tested and proven election best practices which led to the successful conduct of the May 9 national and local elections."
In May 2021, former president Rodrigo Duterte signed Republic Act 11550, or the Charter of the Provinces of Maguindanao del Norte and Maguindanao del Sur.
Maguindanao del Norte will be made up of Barira, Buldon, Datu Blah Sinsuat, Datu Odin Sinsuat, Kabuntalan, Matanog, Northern Kabuntalan, Parang, North Upi, Sultan Kudarat, Sultan Mastura, and Talitay.
Maguindanao del Sur will be composed of Ampatuan, Buluan, Datu Abdullah Sangki, Datu Anggal Midtimbang, Datu Hoffer Ampatuan, Datu Montawal, Datu Paglas, Datu Piang, Datu Salibo, Datu Saudi Ampatuan, Datu Unsay, Gen. Salipada K. Pendatun, Guindulungan, Mamasapano, Mangudadatu, Pagalungan, Paglat, Pandag, Rajah Buayan, Shariff Aguak, Shariff Saydona Mustafa, Sultan sa Barongis, Talayan, and South Upi.
The capital towns and seats of the government of Maguindanao del Norte and Maguindanao del Sur shall be the municipalities of Datu Odin Sinsuat and Buluan, respectively.
"We thank the people of Maguindanao for their continued trust in Comelec, not just for this plebiscite, but more so during the last May 9 elections," Laudiangco said. "It is Comelec's hope that this fervor for democracy and electoral exercises be carried throughout the nation, in all the coming plebiscites, special elections, and future national and local electoral exercises."