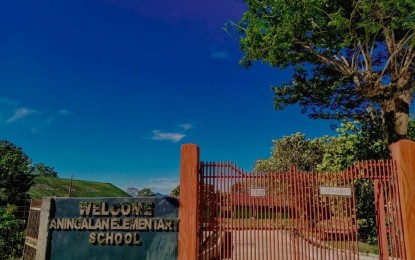 SAN JOSE DE BUENAVISTA, Antique – The first farm school in Antique province welcomed its 35 students as classes officially started on Monday.
San Remigio officer in charge Public Schools District Supervisor Danilo Salmorin in an interview on Tuesday said the Aningalan Integrated Farm School in the upland barangay of Aningalan has a unique curriculum aimed at teaching students on producing various crops.
It also includes entrepreneurial skills to equip them on the marketing aspect of their products.
"The Aningalan Integrated Farm School for the first year has 35 pupils (students) who are in Grade 7," he said.
The local government unit (LGU) of San Remigio hired four teachers under its local school board to handle the classes, he added.
The Aningalan Integrated Farm School is one of the three integrated schools opened this school year, starting with Grade 7.
"The Panpanan I Elementary School and San Remigio Elementary School had been opened as integrated schools also," Salmorin said.
These schools are expected to offer additional grade levels up to senior high in the coming years so learners living in adjacent barangays no longer have to pursue their studies away from their homes.

Last school year, the Sumaray Elementary School in Barangay Sumaray was elevated into an integrated school.
Mayor Margarito Mission Jr., in a separate interview, said that he is targeting to open seven integrated schools in San Remigio before his term ends. He is currently on his first term.
He said the Sumaray Integrated School is now offering up to Grade 8. The local government has added seven teachers to help handle the classes. (PNA)