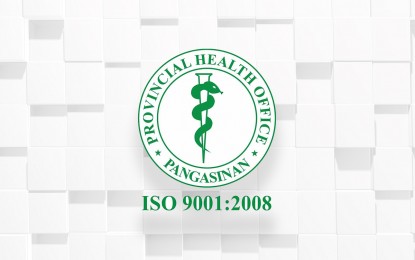 The PHO reported 344 new Covid-19 cases, bringing the total number of infections to 1,784 active cases.
Calasiao topped the number of active infections with 142, followed by Bayambang with 98 cases, and San Carlos City in third place with 94 new cases.
In an interview on Wednesday, Calasiao Mayor Joseph Arman Bauzon said the municipal government, however, will implement a granular lockdown in areas with higher cases of the virus instead of the two-week lockdown.
Bauzon said the local government unit needs to balance the local economy and the health of their constituents.
"I apologize but I do not agree to put the whole municipality under lockdown because if we do that, the problem would be the welfare of our kababayans (townmates), especially those who work for their families," he said.
PHO chief and provincial IATF member Dr. Anna Ma. Teresa de Guzman said the areas being recommended to be placed into stricter community quarantine classification exceeded the 25-percent critical zone of their barangays based on the omnibus guidelines of the national IATF.
"Ito yung mga munisipyo (at siyudad) na nagtatala ng clustered cases na binabantayan natin. (These are the municipalities and city that record clustered cases and we are closely monitoring them)," she said in a television interview on Tuesday.
Meanwhile, the province is now experiencing overwhelming hospital bed capacity, and additional tents are being set up in healthcare facilities to accommodate more Covid-19 patients.
"As an extension isolation facilityna para sa ating mga ospital nang sa gayon ay matanggap natin at magamot ang mga kababayan. (Those are extension facilities already in our hospitals so we can accommodate our townmates)," de Guzman said. (PNA)