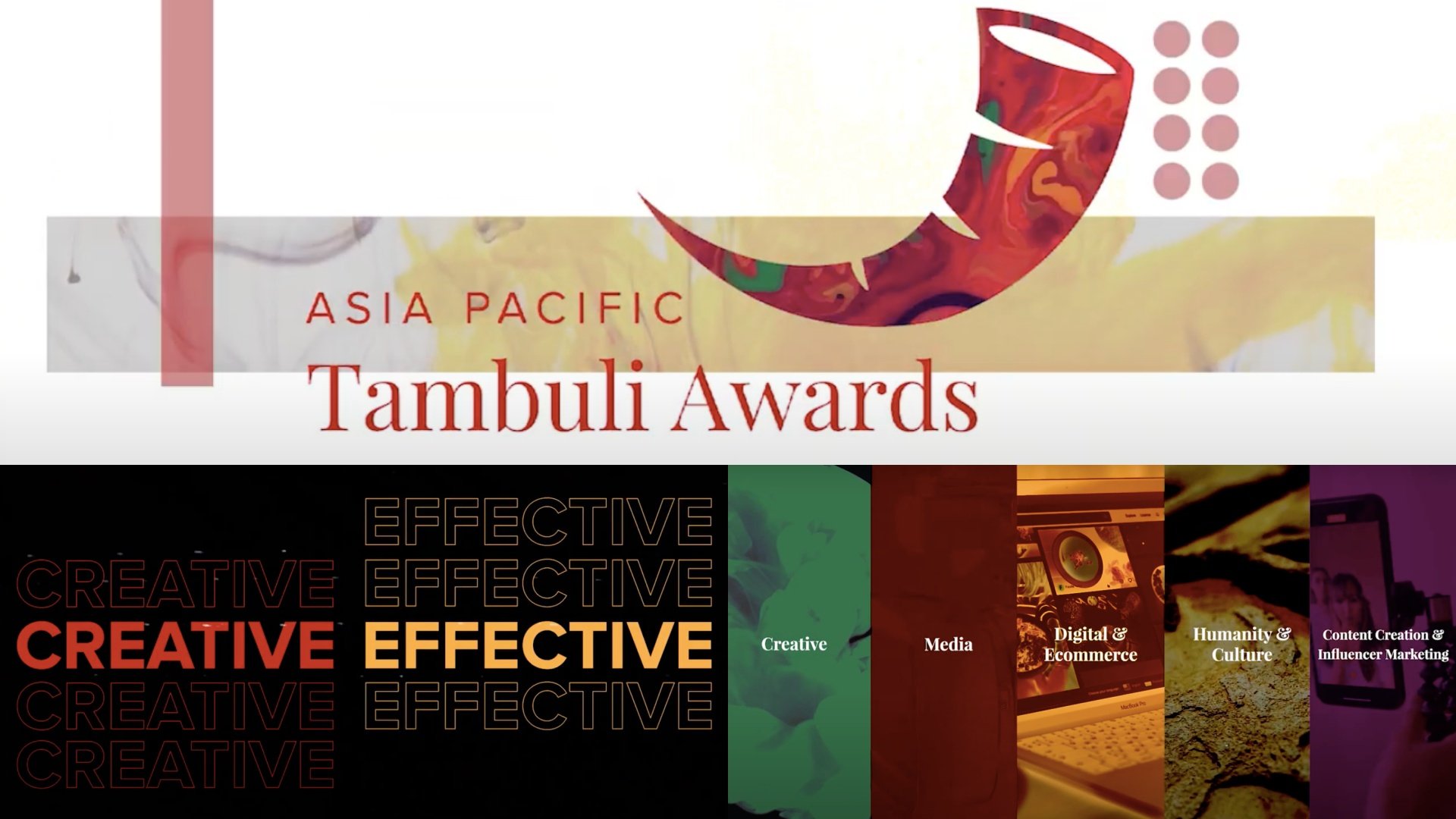 Photo credit: APAC Tambuli Awards YouTube channel
Life as we know it changed when the pandemic hit. With humanity's growing need for reassurance during uncertain times, companies came together to use their brand influence responsibly, uplifting nations and inspiring positive change. This collective effort to create real human connection in the era of social distancing should not go unnoticed. In the world of marketing, those who go above and beyond surface-level promotions have a chance to win the Asia Pacific (APAC) Tambuli Awards. The tambuli is a native Filipino horn used by our ancestors to gather tribes for a meeting, which in the context of the awards serves to galvanize industries to take action. Established in 2005, the yearly event is organized by the School of Communication of the University of Asia and the Pacific (UA&P) in collaboration with industry partners. The pioneer awards globally recognizes campaigns on creative and effective brands with purpose. Jury President and Immediate Past Global Executive Chairman of Leo Burnett Worldwide, Mark Tutssel explains further in a statement, "This award shines a light on creativity as a force for good in this world. Highlighting work that can make a better tomorrow." He continues, "When used effectively, purpose leads to dynamic business change."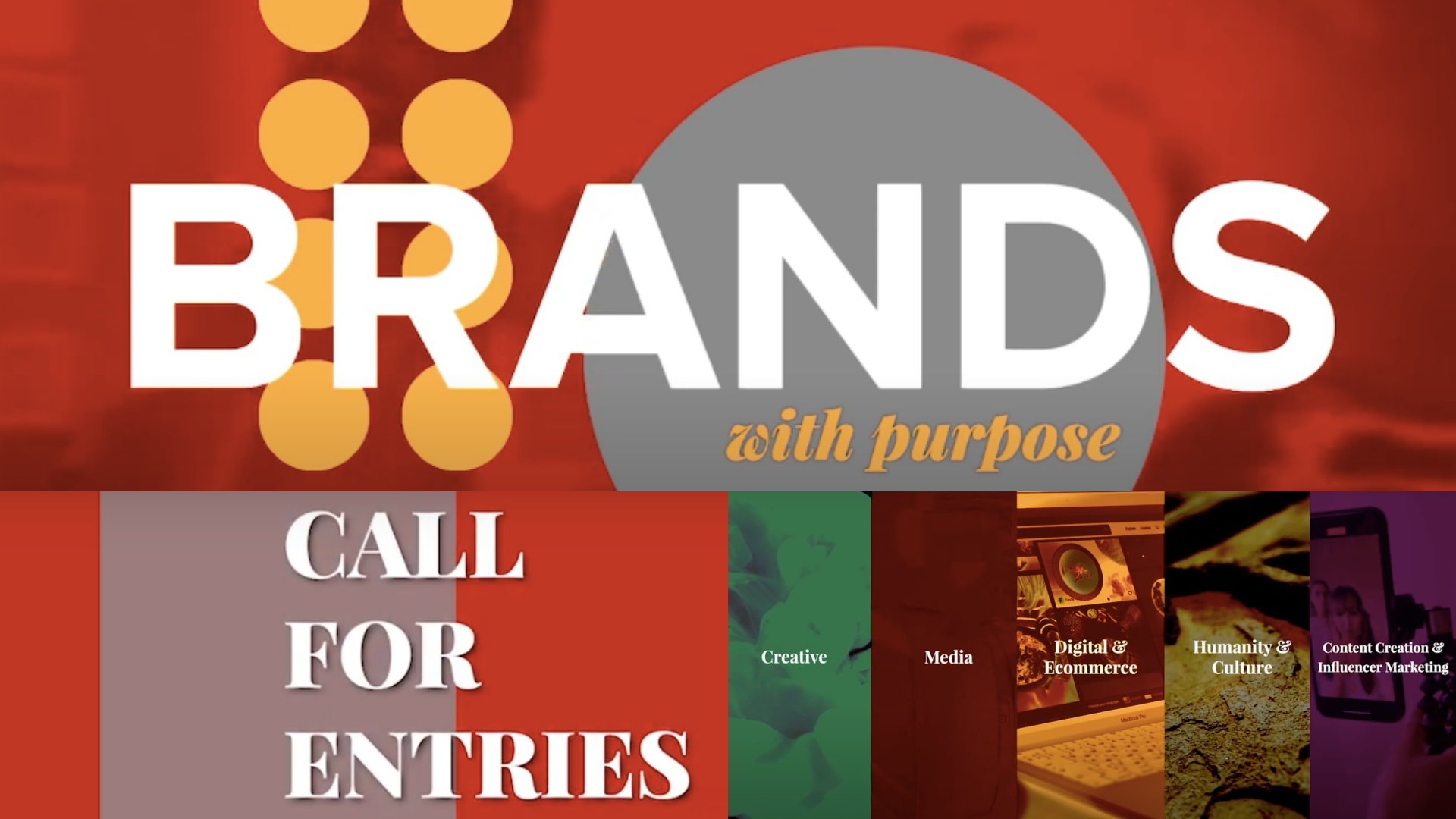 Photo credit: APAC Tambuli Awards YouTube channel
The APAC Tambuli Awards is currently open for entries, searching for campaigns that create a positive impact in society through marketing communications. For eligibility, the entry must contain materials released between January 1, 2019 and December 31, 2020. The deadline for submission of entries is on April 5, 2021 but has been recently extended to April 14, 2021 (late fees apply). The awards night will be held online on June 2, 2021.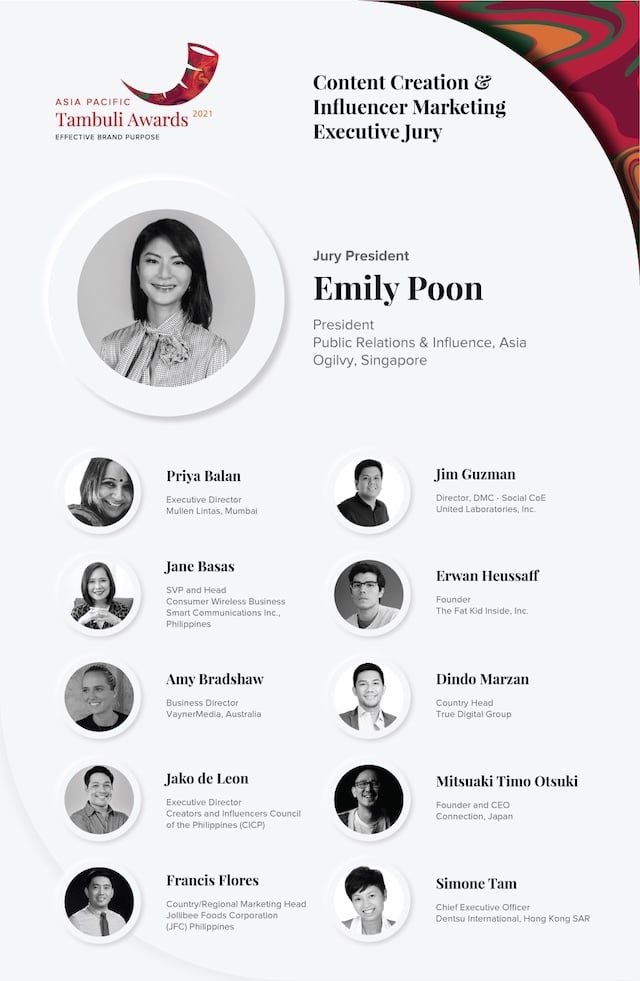 Photo credit: Courtesy of APAC Tambuli Awards
This year's APAC Tambuli Awards expands its reach by launching a new award, "Young Marketing Leaders of the Year," and adding new categories such as "Food & Nutrition" and "Fashion Brand" under the "Humanity & Culture" cluster. There will also be two new clusters: "Digital & Ecommerce" and "Content Creation & Influencer Marketing,) with the latter sponsored by the Creator and Influencer Council of the Philippines (CICP).
The executive jury presiding over the Content Creation categories includes CICP Founding Director and True Digital's very own Country Head for the Philippines, Dindo Marzan.
With collaboration and compassion at the heart of True Digital, Marzan believes that the APAC Tambuli Awards aligns with the company's key values. As he shared in a previous statement, "We [True Digital] want to continue collaborating, learning, and participating in projects that will prove indispensable for the Filipino people."
The panel is led by the President of Public Relations and Influence in Ogilvy Asia, Singapore, Emily Poon. The rest of the judges rounding up the board are Priya Balan (Mullen Lintas), Jane Basas (Smart Communications), Amy Bradshaw (Vaynermedia), Jako de Leon (CICP, PaperbugTV), Francis Flores (Jollibee Foods Corporation), Jim Guzman (United Laboratories), Erwin Heussaff (The Fat Kid Inside), Mitsuaki Timo Otsuki (Connection), and Simone Tam (Dentsu International).
The Content Creation cluster feature "Best Content Creator and Influencer" (beauty, fashion, food, lifestyle, travel, education, entertainment, health and wellness) and "Best Platform Influencer and Content Creator" (Facebook, Tiktok, Instagram, Twitter, YouTube, LinkedIn, podcast).
Now that Gen Z has been driving global culture as the most socially conscious generation we've ever seen, there is more demand for brand transparency and purposeful communication. Through the APAC Tambuli Awards, we can prioritize this need among mainstream brand campaigns.
For those interested in joining the competition, remember to submit entries on or before April 5. If you're willing to pay the late fee then you have until April 14 to send everything. Get the entry form and view the complete list of categories at www.tambuliawards.asia