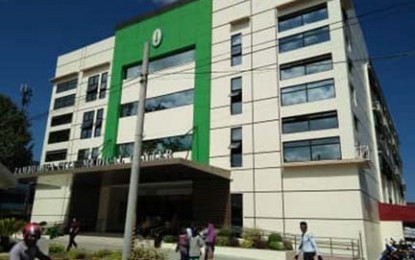 ZAMBOANGA CITY – The government-owned Zamboanga City Medical Center (ZCMC) has converted its birthing clinic into a burn unit to treat the victims of Sunday's plane crash in Sulu.
Dr. Shadrina Sarapuddin, ZCMC spokesperson, said Monday that 17 soldiers, who suffered burn injuries and survived the crash, are now confined at ZCMC.
Sarapuddin said one of them was placed at the ZCMC's intensive care unit while two are at the orthopedic ward.
Sarapuddin disclosed that another 14 plane crash survivors are expected to arrive anytime at ZCMC coming from Jolo, Sulu.
The Western Mindanao Command (Westmincom) said there were 96 people, including three pilots and crewmen, aboard the ill-fated C-130H Hercules plane.
Of the total, 49 were injured while the remaining 47 died. Of the 49 injured, 32 were airlifted to this city while eight were admitted at Camp General Teodulfo Bautista Station Hospital in Jolo.
Some four civilians were wounded while three others were killed. They are residents in the area where the plane had crashed.
The remains of the plane crash casualties were taken to three local funeral parlors in this city.
The C-130 with tail number 5125 was carrying newly enlisted soldiers to fight the Abu Sayyaf bandits when it crashed around 11:30 a.m. Sunday in Sitio Amman, Barangay Bangkal, Patikul.
The plane crashed while about to land at the airport of Jolo coming from Cagayan de Oro City.
The C-130 is a four-engine turboprop military transport aircraft designed and built originally by Lockheed, now Lockheed Martin.
The C-130 was originally designed as a troop, medical evacuation, and cargo transport aircraft and is capable of using unprepared runways for takeoffs and landings. (PNA)