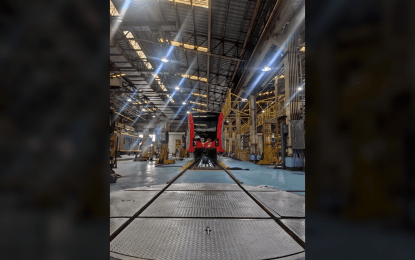 MANILA – Several new "fourth generation" trains meant to be used for the Light Rail Transit Line 1 (LRT-1) have arrived in the Philippines on Monday and are set to go into operation next year.
In an interview, Light Rail Manila Corporation (LRMC) president and CEO Juan Alfonso said 12 out of the 30 trains have so far arrived in the country from Mexico and Spain and would undergo testing and commissioning by Spanish engineers.
These trains will be used in the entire LRT-1 line by 2022 and will replace the service's 40-year-old first generation trains.
Alfonso said the trains would also ply the soon-to-be-completed Cavite Extension project.
Compared to first generation trains, the fourth generation trains are more efficient, faster and PWD-friendly, he added.
In addition to the new trains, he said the LRT-1 is also upgrading its signaling system to reduce its headway, or the wait time between trains, from the current three and a half minutes to two and a half minutes.
"Halos 30 percent mas mabilis siya, 'yung headway between trains (It's faster by almost 30 percent, the headway between trains)," Alfonso said.
In August, the LRT-1 Cavite Extension was reportedly 60 percent complete and is on track to begin partial operations in the first quarter of 2024.
Composed of eight stations running along an 11.7-kilometer stretch of railway, the LRT-1 Cavite Extension is expected to be completed by 2027. (PNA)