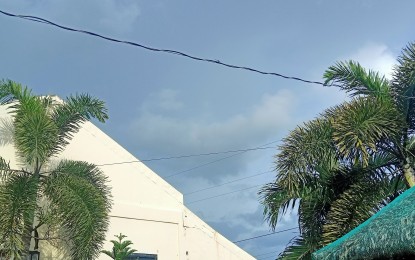 MALASIQUI, Pangasinan — The whole province of Pangasinan is now under blue alert in preparation for the possible effects of Super Typhoon Henry.
In a phone interview on Thursday, Pangasinan Provincial Disaster Risk Reduction and Management Office (PDRRMO) emergency operations center manager Shallom Balolong said the blue alert means that all the augmentation personnel and equipment are on standby for possible deployment if the need arises.
He said the super typhoon may not directly hit the province, except for the western portion which might experience heavy to moderate rains and winds, as scattered rains will also be experienced in other portions of the province due to the enhanced southwest monsoon.
"The rain will be intermittent and according to the weather bureau, 'Henry's effect will be felt starting Friday until Sunday," he added.
Balolong said no gale warning is up yet in the province.
"'Henry' will most likely affect the other provinces of Ilocos Sur, Ilocos Norte, and La Union," he said.
However, Pangasinan PDRRMO is prepared for the possible onslaught of the weather disturbance.
Meanwhile, the Department of Social Welfare and Development Ilocos regional office has prepositioned family food packs in its satellite warehouses in the four provinces of the region in preparation for Super Typhoon Henry.
There are a total of 23,133 family food packs in its satellite warehouses.
Super Typhoon Henry is moving south southwestward at 25 kilometers per hour (km/h) at 430 kilometers east northeast of Itbayat Batanes with winds at 195 km/h with gustiness at 240 km/h, the Philippine Atmospheric, Geophysical and Astronomical Services Administration (PAGASA) said in its latest bulletin.(PNA)