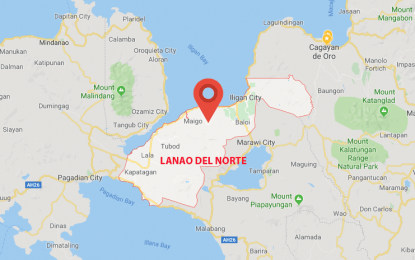 ILIGAN CITY – Some 400 families or 2,000 individuals in Tangcal, Lanao del Norte fled to a safer place after Army soldiers encountered some 30 members of the ISIS-Dawlah Islamiya terrorists in the hinterlands of Lanao del Sur.
Report from Tangcal's Municipal Disaster Risk Reduction and Management Office (MDRRMO) on Thursday showed that the displaced families are from barangays Pelingkilan, Lindongan, Somiorang, and Bayabao.
Half of these displaced families sought refuge with their relatives in safer barangays while the others are staying in Madrasahs and barangay gymnasiums, which were designated by the local government unit as evacuation centers.
The affected families were later advised that it is already safe to return home.
Report from the Army's 1st Infantry Division's (1ID) Public Affairs Office (DPAO) said the military recorded 450 affected families, including those from the town of Munai, adjacent to Tangcal.
The evacuation started when the Army's 51st Infantry Battalion (51IB) clashed with the armed group in the forested areas of Lanao del Sur, the boundaries of Lanao del Norte.
"The residents in one sitio were alarmed and they fled to the barangay proper," said Col. Rey Alemania, commander of the 2nd Mechanized Infantry Brigade, which has jurisdiction over Lanao del Norte areas.
Brig. Gen. Jose Maria Cuerpo, commander of the 103rd Infantry Brigade, which has jurisdiction in Lanao del Sur, said soldiers of the 51IB encountered the armed men on August 21, while conducting combat operations after receiving reports from the residents that unidentified men were requesting villagers to buy food for them.
"It was a series of encounters from Madamba to Madalum boundaries until it reached to Tangcal-Munai areas," he said.
The last encounter lasted three hours that caused panic among the residents.
Cuerpo said as a result, government forces were able to seize the armed group's temporary camp and recovered improvised explosive devices (IEDs), backpacks, and a 15-meter commercial wire believed to be used in making explosives.
He added that based on intelligence report, the group is led by Abu Zacaria, a follower of the Maute group involved in the 2017 Marawi City siege. Zacaria's members are also remnants of the Maute group.
"Artillery units and the Philippine Air Force provided fire and air support to the operating troops on the ground," a report from the 1DPAO said.
Meanwhile, Maj. Gen. Gene Ponio, commander of 1ID, urged residents to remain vigilant by reporting illegal or suspicious activities in their areas that disrupt peace and prosperity in their community.
"We ensure the public that we will respond to their call, 24/7 to secure and protect them from any threats and to sustain the peace and progress in our area of responsibility," Ponio said. (PNA)