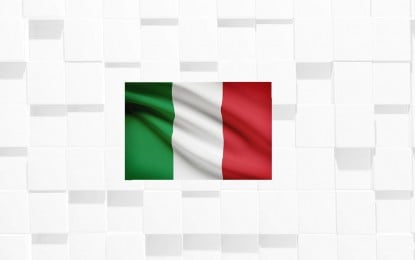 MANILA – The Philippine Overseas Employment Administration (POEA) on Tuesday reminded Filipino workers in Italy to get vaccinated against coronavirus disease 2019 (Covid-19) for them to be allowed to continue working in the host country.
This came as Rome required the use of the European Union (EU) Green Pass, a digital or paper certificate showing that people have been vaccinated, tested negative, or recovered from Covid-19, for all workers starting October 15.
"The Philippine Overseas Labor Office (POLO) in Rome, Italy notes that the decree may affect OFWs who will refuse to get vaccinated. It added that currently, the vaccination program is open and accessible to everyone," POEA chief Bernard Olalia said in an advisory.
Under this rule, employees who have no Green Pass shall be prohibited to enter their workplace.
"After five days of absence, the absence shall be considered as 'unjustified leave' without pay, until the worker can present the required Green Pass. The law, however, prohibits the employer from terminating the employment of workers due to this," he added.
The certification in digital and printable (paper) format is issued in Italy through the DGC National Platform of the Ministry of Health, which contains a quick response (QR) code and a qualified electronic seal to verify its authenticity and validity.
The measure came from a proposal from the European Commission to facilitate the free and safe movement of citizens in the EU during the Covid-19 pandemic.
The POEA said companies and establishments employing less than 15 workers may get replacements for the suspended workers for a maximum of 10 days.
Workers who violate this rule shall face a fine of 600 to 1,500 euros (around PHP35,000 to PHP88,000).
Italy is the first European nation to make Covid-19 health passes mandatory for all workers. (PNA)