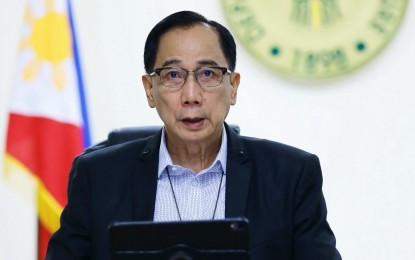 MANILA – Corruption has no place in the Department of Agriculture (DA) and the agency will provide a consolidated response to the Commission on Audit (COA) findings of alleged accounting deficiencies.
Since July, the DA said it has been collating the reports of offices and operating units to complete the 2020 Audit Report.
"We received the COA report on July 2, 2021. Therefore, we still have until September 2, 2021 to satisfy the COA's observations through our categorical replies as per Department of Agriculture Undersecretary for Administration and Finance Roldan Gorgonio," Secretary William Dar said in a statement on Thursday.
"We assure our clientele -- farmers, fishers, livestock raisers, and agri-fishery industry stakeholders -- and partners from the private sector, local government units, and international funding institutions, and the general public that we, at the OneDA Family, do not and will not tolerate corruption, as we try to comply with all government accounting and auditing procedures and requirements, and continuously pursue aboveboard our planned programs and initiatives to increase the productivity and incomes of farmers and fisherfolk, and attain a food-secure and resilient Philippines," Dar said.
In COA's report on DA's operations and financial highlights in 2020, the agency said it found PHP34.45 billion in funds lacked "complete accounting records" and had "accounting errors/omissions".
"A qualified opinion was rendered on the [DA's] financial statements due to various accounting errors/omissions amounting to PHP2,087.408 million, which exceeded the materiality level of PHP360.581 million, and accounting deficiencies such as the absence of subsidiary ledgers and lack of complete accounting records on 379 accounts with an aggregate amount of PHP32,362.002 million which prevented alternative audit procedures to be undertaken to obtain sufficient and appropriate evidence relating to various assertions on the accounts," the report said.
COA also took notice of the PHP4.5 billion unobligated amount from the PHP60.80 billion allotment to the agency.
The commission showed that only PHP56.2 billion, which is 92.51 percent of the allotment, were used.
The report, however, added that these were due to the delays in the procurement process and discontinuance of projects to address the emergency situation brought by the Covid-19 pandemic. (PNA)