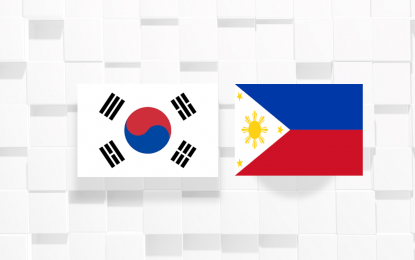 MANILA – South Korea on Wednesday has reiterated its commitment to helping the Philippines further enhance its preparedness for effective response to disasters.
"Korea and the Philippines have been working closely together to strengthen governance and infrastructure for disaster risk management at the local and central levels. Korea has also been working together with the Philippine government to enhance disaster preparedness for effective response to disasters," the Korean Embassy in Manila said.
"To attain this goal, Korea has contributed USD410 million (approximately PHP20.79 billion) to date," it added.
The embassy said this contribution has so far helped build stronger resilience and risk mitigation mechanisms in local Philippine communities.
Korea International Cooperation Agency (KOICA) Philippines Country Director Jaesang Hwang said the aid agency would also continue strengthening its partnership with various stakeholders from the government, civil society, private business, and international organizations for disaster risk reduction.
Since 2007, KOICA had been implementing multiple projects with PAGASA to develop and upgrade Flood Forecasting and Early Warning (FFEW) systems in five areas covering National Capital Region, Bulacan, Rizal, Cavite, and Laguna.
"Through these projects, the FFEW system accuracy has increased by 80 percent, the time for flood evacuation is lengthened by 60 minutes, and the time required for disaster response work is reduced by 78 percent," the embassy said.
The statement came as the embassy, together with SM Supermalls and ARISE Philippines, celebrated on Oct. 13 the International Day for Disaster Risk Reduction.
In a forum on the same day, United Nations Office for Disaster Risk Reduction-Asia and the Pacific Chief Marco Toscano-Rivalta also called upon businesses to join the movement in creating a more disaster-resilient region and "to work together beyond borders."
"Only then can we address the range of risks that threaten economic growth and the achievement of the SDGs (Sustainable Development Goals), and we can make true progress toward a safer and more resilient world," he said. (PNA)