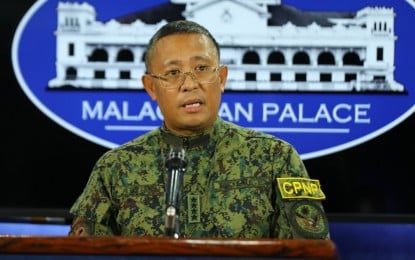 MANILA – The crackdown on Philippine Offshore Gaming Operators (POGOs) linked to illegal activities is part of the government's efforts to preserve the country's safe business climate, the Philippine National Police (PNP) said on Tuesday.
"With the crackdown, what we are doing with undocumented, overstaying, expired visa or working permits of POGO workers, it will soon give our country a better business climate since part of the requirement for foreign workers are clearances that they are not wanted or facing any criminal charges in their country, and that they will be required to obtain National Police Clearances and NBI clearances," PNP chief Gen. Rodolfo Azurin Jr. said in a message to the Philippine News Agency.
The country's top cop also assured there is no lawlessness in the country and that criminals will be prosecuted for their illegal activities.
"In the same manner, POGO and other foreign nationals working here must have a monitoring mechanism to ensure that they are not violating our laws with impunity," he added.
This came as the PNP and other law enforcement agencies intensified operations amid reports of abductions of foreign POGO workers, mainly Chinese nationals, by their compatriots.
Azurin said the PNP Anti-Kidnapping Group has solved nine of the 17 POGO-related kidnapping cases reported since January this year.
Out of this figure, one case has been marked as cleared while seven other cases remain under investigation.
To further boost the police's investigative capacity in POGO-related incidents, Azurin said the police force is seeking to forge a better coordination with concerned government agencies such as the Bureau of Immigration and Philippine Amusement and Gaming Corporation.
Azurin said this cooperation is in line with operational plans to conduct on-the-spot records verification of foreigners and enforcement of applicable laws and local ordinances that regulate business operations. (PNA)