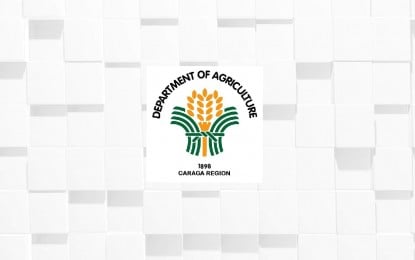 BUTUAN CITY – The Department of Agriculture in the Caraga Region (DA-13) has reported no major changes in the prices of prime agricultural commodities in this city.
This is based on the monitoring of the prevailing prices of rice, pork and beef products, vegetables, and fruits.
In a report sent on Saturday, the DA-13 said price monitoring was held this week at the Mayor Salvador Calo Public Market, a major market center here.
"The price monitoring report covers the period of the second week of September among the major agricultural commodities in Butuan City," according to the DA-13 report.
The prices of premium and well-milled imported rice remained at PHP43 and PHP44 per kilo, respectively in the last two weeks this month, as well as the prices of well-milled and regular-milled local commercial rice such as red and brown rice.
Only the price of black local commercial rice has increased, from PHP50 per kilo last week to PHP60 this week.
The monitoring report also noted no changes in the prices of beef and pork products and dressed chicken while the price of medium size eggs decreased from PHP7 per piece to PHP6.88.
The price of bangus (milkfish) is also up from PHP180 per kilo last week to PHP190 while no changes were monitored in the price of tilapia.

No changes were recorded in the prices of most lowland vegetables, including ampalaya (bitter gourd), sitaw (string beans), pechay (snow or Chinese cabbage), tomato, sweet pepper, cucumber, and bottle gourd.

The prices of squash and eggplant are down from PHP45 and PHP70 per kilo last week to PHP40 and PHP60, respectively.

The DA-13 monitoring also reported the increase in prices of carrots and potatoes, from PHP12 per kilo last week to PHP16 and PHP13, respectively.

The prices of onion and garlic remained the same compared to last week except for the ginger which slightly increased from PHP100 to PHP120 per kilo.

Prices of fruits in the said market remained stable in the last two weeks except for mango which increased from PHP110 to PHP120 per kilo and papaya which decreased from PHP50 to PHP47 per kilo. (PNA)