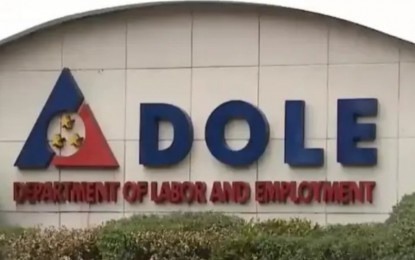 MANILA – The Department of Labor and Employment (DOLE) has ordered the suspension of the implementation of the Tulong Panghanapbuhay sa Ating Disadvantaged/Displaced Workers (TUPAD) in the second district of Quezon City amid complaints of irregularities in the implementation of the program.
In a virtual briefing Friday, DOLE Information and Publication Service (IPS) director Rolly Francia said Labor Secretary Silvestre Bello III has ordered an investigation on the matter.
"Secretary Bebot Bello ordered the suspension of the implementation of TUPAD in the second district of Quezon City and at the same time to conduct an in-depth investigation on the complaints by supposed beneficiaries of TUPAD there. At the same time, he also directed the National Capital Region regional office under the leadership of regional director Sarah Buena Mirasol to thoroughly investigate this matter," Francia added.
Initial reports showed that beneficiaries of the program have complained of not receiving the full PHP7,500 plus salary they were supposed to get from working for 14 days. Instead, they only received PHP2,000 while the remaining PHP5,000 plus was given to other people.
Francia, meanwhile, urged complainants to coordinate with them or the regional office so that they can file a case against those who are behind this scheme.
"We are validating the complaint so this is the thing that we are validating. If this is true, this is one of the activities that we cannot tolerate because essentially we are depriving the rightful beneficiaries of assistance," he said.
The TUPAD is an emergency employment program of the DOLE to provide assistance to those who have lost their jobs or were displaced or disadvantaged due to the pandemic.
Informal sector workers are paid based on the prevailing minimum wage in the region where they are employed. (PNA)