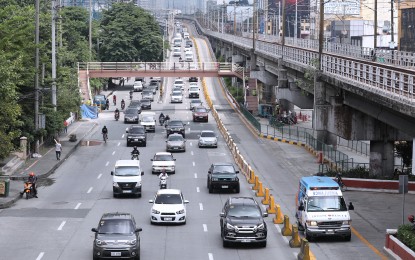 MANILA – Department of Transportation (DOTr) Secretary Arthur Tugade has ordered the suspension of mandatory testing at Private Motor Vehicle Inspection Centers (PMVIC) within so-called "geographic areas of responsibility" (GAOR) to have the policy reviewed.
In a statement Tuesday, the DOTr said Tugade ordered the Land Transportation Office (LTO) to maintain the previous registration process where motorists can choose between a PMVIC and a Private Emission Testing Center (PETC) for the required vehicle inspection.
Under Memorandum SC 2021-02, motorists in areas under GAOR are required to have their vehicle tested at PMVICs while those outside it may choose to have their vehicle tested at PETCs and undergo roadworthiness inspection at an LTO office.
"Further, ocular roadworthiness inspection for heavy vehicles (vehicle gross weight is equal to 4501 kgs and above) are done by LTO personnel, and emission testing by the PETC, within the same GAOR," the DOTr said.
It added that there is a need for a "smoother and more efficient" implementation of the policy while taking into consideration the current Covid-19 pandemic.
"In listening to the inputs of various stakeholders in the PMVIC program, Secretary Tugade calls for sobriety and unity to address the issues and concerns regarding this very important road transport policy of enhancing vehicle road worthiness inspection," the DOTr said.
Earlier, Senator Grace Poe asked the DOTr to suspend mandatory PMVIC testing due to its higher cost, noting that the policy is "ill-timed" in the middle of the pandemic.
She said that almost all regions in the country are now covered by GAOR expect for Cordillera, Caraga and BARMM.
Aside from higher costs, she said PMVICs have also been problematic due to long lines without social distancing and some forcing motorists to purchase insurance policies from PMVIC operators to get a passing mark. (PNA)