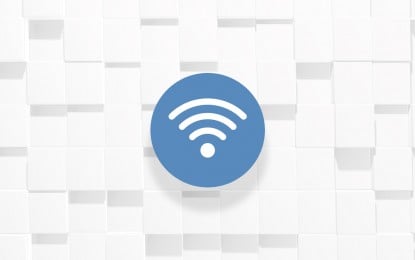 MANILA – Senator Sherwin Gatchalian called for a review the implementation of Republic Act (RA) No. 10929 or the Free Internet Access in Public Places Act upon learning that only 1.8 percent of public schools nationwide have access to free public Wi-Fi (wireless fidelity).
Gatchalian filed Proposed Senate Resolution No. 59, which seeks a review on the implementation of RA 10929 and the Open Distance Learning Act (RA 10650), that mandates the University of the Philippines Open University to contribute toward upgrading the quality of the educational system of the country by developing innovative instructional strategies and technologies, and sharing these with other colleges and universities through cooperative programs.
Gatchalian asked the Department of Information and Communications Technology to ensure that it would hit its target in rolling out internet connection in public places, including educational institutions, during the deliberation of its proposed 2023 budget of PHP7.3 billion, with PHP2.5 billion earmarked for the implementation of RA 10929.
"Our learners are the ones who will greatly benefit from this because it will improve the flow of information, especially for our poorest constituents," Gatchalian said in a news release on Monday.
Based on the Free Public Wi-Fi Dashboard, only 860 public schools or 1.8 percent of the country's 47,421 public schools have free public Wi-Fi as of Sept. 2.
Data also showed that the number of public schools with free connection has been dwindling since October 2021 when there were only 1,190 (2.5 percent) with free public Wi-Fi and a lower 945 (2 percent) by January this year.
The senator noted how the Covid-19 pandemic emphasized the country's digital divide, especially the shift to distance learning that pointed to the need for accessible and reliable internet connection.
Based on a 2021 survey by the World Bank on low-income households, only 40 percent have access to the internet and 95.5 percent of these households used paper-based learning modules and materials. (PNA)