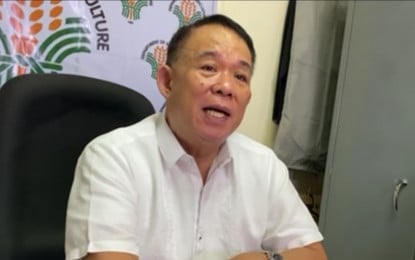 MANILA – The Department of Agriculture (DA) slammed Tuesday government employees who were reportedly lining up in Kadiwa stores during office hours.
In an interview, DA deputy spokesperson Rex Estoperez said such practice is unfair to the public.
"They are paying taxes para sa sweldo natin pagkatapos iyan ang ginagawa natin office hours (for our salaries, and then that's what we are doing during office hours)," he said.
He called out erring employees from government offices around or near the Quezon City Memorial Circle.
"When our attention was called on that ay talagang nagsisigaw ako dun sa pilahan kasi (I was shouting at the Kadiwa store because) it's not fair… All the government offices surrounding the circle, especially the Department of Agriculture employees," Estoperez said.
"Sa mga employees naman na during office hours, please refrain dun sa pagpila (To the employees buying during office hours, please refrain from queuing). We'll have time for that, but not just during office hours," he added.
Kadiwa sites in Metro Manila have become popular among consumers due to the more affordable prices of agricultural commodities they offer, including rice, onion, sugar, meat and other spices and vegetables.
Sugar in Kadiwa
The Sugar Regulatory Administration, meanwhile, said it will recommend the selling of smuggled sugar in Kadiwa sites.
In a statement, the SRA said about this would include the 4,000 metric tons of refined sugar that came in from Thailand on board MV Sunward and seized in Batangas.
"Sugar Regulatory Administrator David Alba will recommend to President Ferdinand R. Marcos Jr. to allow the 80,000 bags of sugar seized at the Batangas port last week to be sold to the public through the Kadiwa Rolling Stores," the SRA said.
Alba noted that the move will help consumers have access to "refined sugar at a lower cost."
As of now, the prevailing market price of refined sugar in Metro Manila ranges from PHP90 to PHP110/kilo, PHP85/kilo to PHP95/kilo for washed sugar, and PHP80/kilo to PHP95/kilo for brown sugar.
The SRA reiterated that it has intensified its campaign against smuggling, in partnership with other agencies. (PNA)