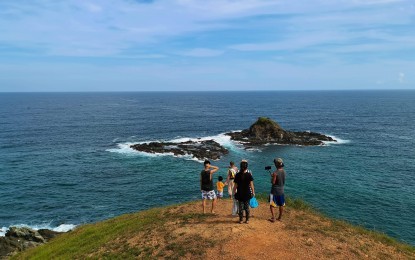 SUAL, Pangasinan – Local and international tourists are still not allowed in all the municipal beaches, tourism establishments, and tourist spots in this town to prevent transmission of the coronavirus disease 2019 (Covid-19) here.
In Executive Order No. 12 issued on Monday, Mayor Liseldo Calugay said the closure has been implemented by the municipal government due to the increased number of confirmed Covid-19 cases recorded in various towns and cities of the province.
"There is a need to prevent the local transmission of the Covid-19 virus in order to protect the townspeople," he said.
However, residents of the municipality are allowed in all the tourism related-establishments, tourist spots, and beaches.
"Identification must be shown to the authorities indicating that the person lives in the municipality," Calugay said.
As of April 12, the town recorded seven new confirmed cases.
Sual town is known for its white-sand beaches and has become even more popular as one of its tourist spots, Bagbag beach, dubbed by netizens as the Little Batanes of Pangasinan, trended online last year. (PNA)