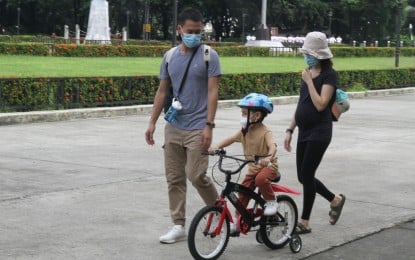 MANILA – A Senate bill proposes to expand the application of "holiday economics" to boost domestic tourism and make additional rest days more useful.
Senate Bill 1651 filed by Senator Raffy Tulfo will amend Republic Act (RA) 9492, or the Act Rationalizing the Celebration of National Holidays, so that a holiday falling on a weekend will be declared non-working the following Monday.
Under RA 9492, signed in 2007, in case the holiday falls on a Wednesday, the holiday will be observed on the Monday of that week.
For holidays on Sundays, they will be observed on the Monday that follows.
The bill proposes that the President shall issue a proclamation on the first Monday of December on the specific dates that shall be declared non-working days for the following year.
"Holidays are integral in order to honor and commemorate special events or traditions with cultural or religious significance. These aforementioned days may at times fall on a weekend making them feel less celebratory for individuals," read the explanatory note.
Proclamation 90, signed by Executive Secretary Lucas Bersamin on Nov. 11, 2022, already adjusted the observance of holidays.
"A longer weekend will help encourage domestic travel and increase tourism expenditures in the country," the proclamation read.
For 2023, the commemoration of Araw ng Kagitingan (Day of Valor) has been moved to April 10, the nearest Monday to its original date, April 9.
The proclamation likewise moves the commemoration of Bonifacio Day to Nov. 27, the nearest Monday to its original date, Nov. 30.
Tourism Secretary Christina Frasco previously said the decision of President Ferdinand R. Marcos Jr. to adjust the list of holidays and non-working days would attract more visitors and improve the overall experience for travelers.
"The increase in the number of long weekends can help reduce stress, prevent burnout, and promote work-life balance for both employees and students by allowing them to decompress and spend time with their family and friends," the bill stated.