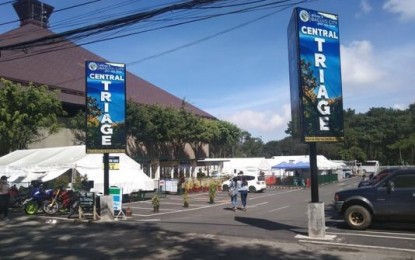 BAGUIO CITY – Hospitals here will implement the "no confirmation/admission slip, no entry" policy for non-emergency medical referrals coming from other regions.
Aileen Refuerzo, the Public Information Office chief, said Tuesday the administrators of hospitals have agreed on the new rule last week to limit the admission of patient referrals from other regions and control the surge of coronavirus disease 2019 (Covid-19) cases.
She said some hospitals will require a letter of acceptance signed by the hospital head and will not honor appointments issued by a private physician from other regions.
Refuerzo said even before patients reach the hospital, they will be led to the central triage at the Baguio Convention Center where travelers for non-emergency medical purposes from other regions must show proof of the confirmed medical appointment.
The proof of appointment may be a text message or email with the date and time of schedule or via email, appointment slip, or acceptance slip issued by the physician they intend to visit.
At the triage, a quick response (QR) code generated by a prior registration at https://hdf.baguio.gov.ph is required.
Patients can also present a registered health declaration form, vaccination QR passport or vaccination Certificate if fully vaccinated, and the proof of confirmed medical appointment.
Patients are exempt from the reverse transcription-polymerase chain reaction test (RT-PCR) unless required by the hospital or health facility where the appointment was made.
If a patient is for admission, only one watcher is exempt from the testing requirement at the triage.
All other companions must present negative RT-PCR test results.
Travelers with medical emergencies will be afforded unhampered passage. (PNA)